Cooke Brothers Introduce the New Range of Polymer Cabinet Hinges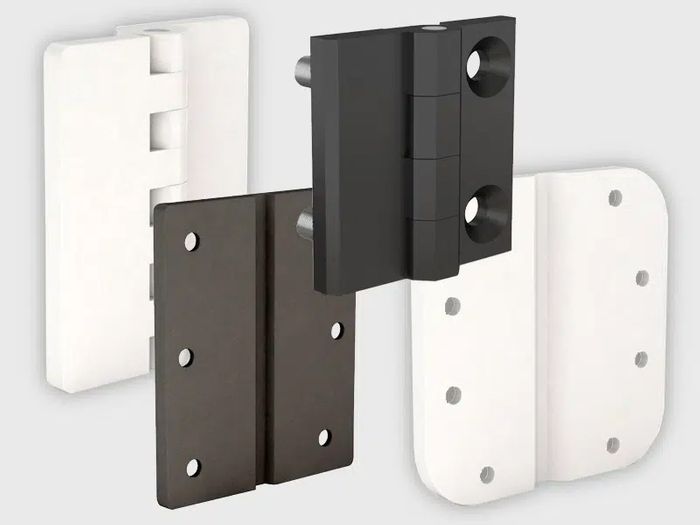 Cooke Brothers have introduced a wide range of light and medium duty polymer cabinet hinges which includes standard hinge pin styles and flexible polymer hinge membrane.
Polymer hinges provide excellent resistance to degradation in exposed or chemically harsh environments. The range is flexible to allow hinges to be used for different solutions to achieve low friction, low maintenance performance.
The range includes a combination of threaded studs and countersunk hinge leaves to allow flexible fitting to different substrates, including surface fitting.
Narrow or wide hinge leaves options are available with an asymmetrical hinge leaf version in the hinge pin style range. The hinges are available in either black or white, moulded polymer.