02 Mar 2023
Exhibitor enhancement day is a hit for FIT!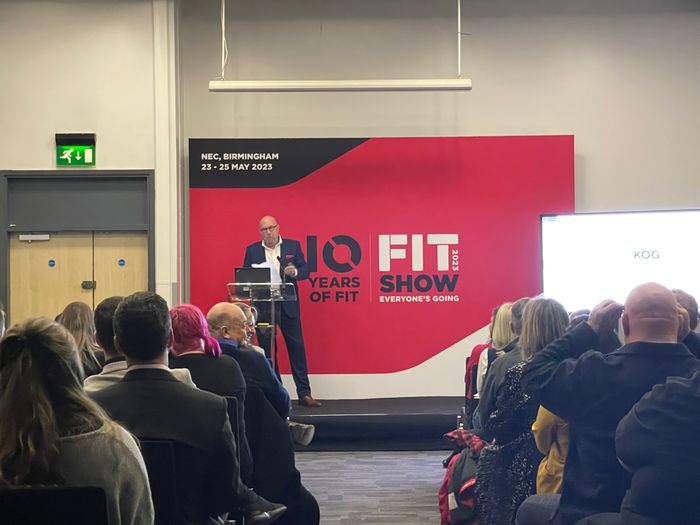 Last week saw the return of our live exhibitor day at the NEC. The packed schedule included a full run through of the FIT Show 2023 creative and marketing campaign, as well as exclusive, expert sessions from the likes of Raoul Monks of Flume Sales Training.
Throughout the day, many of the attendees participated in our 'people and products' photography shoot, as well as being interviewed by Richard Lannen of Glazing Insider. Keep your eyes peeled for some familiar faces (and products!) as part of the FIT Show campaign.
If you would like to access the slides from the day, from the presentations listed below, please contact Ellie.Mcguinness@montgomerygroup.com.
FIT Show 2023 Creative Campaign, presented by Digital KOG+

Sales Training: "Everything you need to know in the lead up to FIT Show", presented by Flume

Marketing Best Practice: "Making the FIT Show campaign work hard for your brand," presented by FIT Show's Marketing Team

FIT Show Operations Team "An overview of your Operations zone and manual"

Sales Training: "Driving the best sales at the show", presented by Flume

Lead Generation: "How to use, maximise and access your scanned leads post show", presented by LiveBuzz

FIT Show 360: "Get a 360 view of FIT Show, and continuing to sell long after the show doors close" presented by Visual Eyes

FIT Show Hosted Buyer Programme: "Making the most of our new Hosted Meeting Programme at FIT Show 2023"
The countdown to FIT Show is officially on! If you missed the exhibitor enhancement day and would like to requests a 121 Teams call with either our marketing, PR or ops teams, please get in touch.