20 Dec 2022
Fentrade brings its customer-focused approach to the PVC-U sector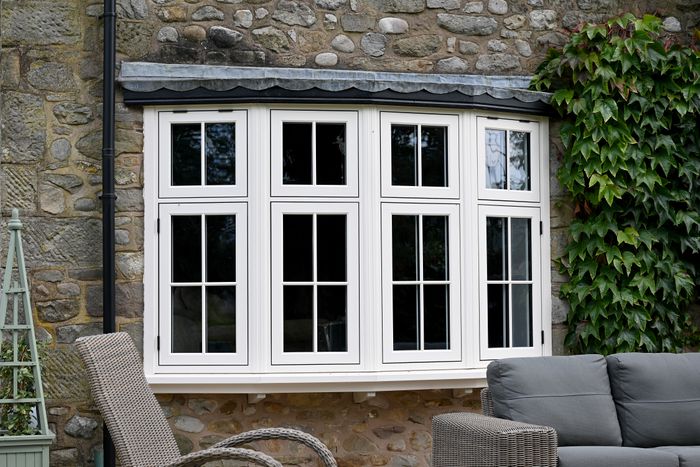 Aluminium fabricator Fentrade has announced it is expanding into PVC-U and will be manufacturing the Residence Collection from January 2023. Chris Reeks, Fentrade's Director, said: "The Residence Collection brings together a suite of premium window and door systems, designed and made in Great Britain. The range offers the premium aesthetics and quality today's discerning consumers want. As such it offers significant market advantages for our customers."
Aluminium fabricator Fentrade has announced it is expanding into PVC-U and will be manufacturing the Residence Collection from January 2023. Chris Reeks, Fentrade's Director, said: "The Residence Collection brings together a suite of premium window and door systems, designed and made in Great Britain. The range offers the premium aesthetics and quality today's discerning consumers want. As such it offers significant market advantages for our customers."
Fentrade will be manufacturing three suites in the Residence Collection.
Residence 9 is the original timber window alternative. It has been meticulously designed and has the traditionally elegant flush exterior and stylish decorative interior needed to authentically replicate 19th century timber designs.
Residence 7 windows are versatile without complication. Beautifully flush inside and out, the system is equally at home in heritage projects and modern homes.
Residence² offers an alternative to aluminium windows. Symmetrical and sleek, it's perfect for modern interiors.
All systems have a diverse colour offering covering a number of architectural styles. Hardware choices include bespoke butt hinges, dummy or working, and a choice of handles and stays, in a range of colour options.
All three systems are built to unquestionable market leading design standards and deliver effective and high-performance solutions.
Chris continues: "The Residence Collection demands expert fabrication with an eye for detail, two traits we pride ourselves on. We are looking forward to combining the expertise of Fentrade and Residence Collection to take our business to the next level."
Alongside the Residence Collection, Fentrade will continue to manufacture a full range of aluminium windows, doors, bifolds, inline sliders, GFT commercial screens, shopfronts and curtain walling utilising products from renowned industry brands such as AluK, Reynaers and VBH Greenteq.
Fentrade is an award-winning fabricator committed to superior quality and results across every area of the business. Quotes are delivered within 24-48 hours, there's a reliable delivery schedule with on time in full deliveries and in-house technical support from industry experts.
Fentrade has rapidly gained a reputation in the aluminium sector for its total customer focus. Businesses in the PVC-U sector will soon be able to discover the benefits of working with the company too.
To find out more about Fentrade and the Residence Collection, visit www.fentraderesidence.co.uk