26 Apr 2023
IS THE FUTURE HOMES STANDARD THREATENING HERITAGE?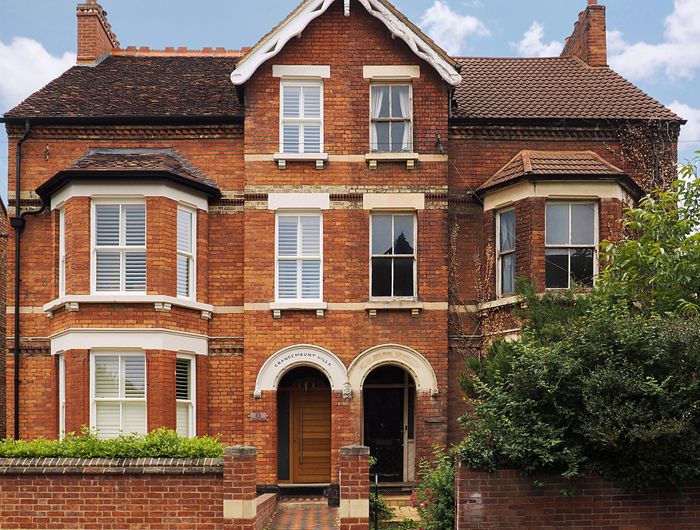 Roseview director Mike Bygrave talks about the potential threat to heritage glazing caused by the requirements of the Future Homes Standard.
Every window manufacturer is already aware of the Future Homes Standard (FHS). It's a major talking point in our industry as we assess what needs to be done and how best to do it. However, what's talked about less is the problem of meeting FHS while maintaining traditional glazing styles.
Sash windows are a fundamental part of UK architectural heritage. Not only are they common in homes built before 1920 (of which there are almost four million according to the ONS 2022 housing survey), the heritage revival means that they are also used in new builds. However, the impact of FHS on sash windows will be significant.
WHAT IS THE FUTURE HOMES STANDARD?
The built environment produces 40% of the UK's CO2 emissions, with 14% (133 million tonnes) coming from private homes. With the goal of reaching net zero by 2050, FHS was launched in 2019 to ensure that new homes built from 2025 onwards produce 75-80% less carbon emissions.
In 2022 the government introduced major changes to building regulations that underpin FHS. For the window industry the key changes were to Approved Documents L and F, which increased ventilation and lowered U-values respectively. It is widely anticipated that these restrictions will be tightened further as we approach 2025, with many expecting U-values to drop from 1.4 to 0.8 W/m2K.
Importantly, while FHS is concerned with new homes, last year's changes to building regulations made it clear that existing homes will also be affected.
DIFFERENT ROUTES TO COMPLIANCE
Meeting the changes to Document F has been relatively straightforward, although—almost a year after the change—it's clear that homeowners are still not keen. Trickle vent manufacturers have introduced new compliant products, while window manufacturers like us have developed new ways of reducing the visual impact of those vents, which is important on heritage windows.
There are already various ways of reducing u-values on windows to meet the requirements of Document L. Thermal reinforcement, triple glazing, krypton-filled units and even vacuum and integrated film units have all been around for some time, although they are expensive and have inherent problems of their own. Triple glazing is heavy, krypton gas is very expensive and vacuum glazing has limited safety and obscure options that require workarounds.
In short, meeting the requirements now is relatively simple, but will become much more difficult as regulations are tightened.
IMPACT ON HERITAGE
While compliance with the regulations that underpin FHS is possible, it is more difficult with traditional styles like sash windows, where aesthetics are critical. This then raises the question; are further improvements in performance worth the visual compromises that they inevitably demand?
Reducing our carbon footprint is clearly very important. But so is architectural heritage. Until now these haven't been in conflict; modern versions of heritage windows provide traditional appearance with significantly better performance than the original windows they replace. Ourselves and other specialists are built upon that principle.
But we may have reached the tipping point, where—through legislation—performance and heritage become mutually exclusive. If traditional window styles cannot meet stricter regulations without visual compromise or unreasonable costs, which should be sacrificed— performance or aesthetics?
Contradictions already exist within performance requirements: improved insulation versus permanent ventilation is one, WERs reliance on solar gain versus the new Document O requirement to reduce the overheating caused by solar gain is another. We believe that the government is in the process of creating a new contradiction between heritage and performance.
And while manufacturers like us continue to design and develop new solutions that bridge the widening gap, these can only go so far. It is for the government—informed by bodies such as the GGF—to address this, through sensible and workable exemptions that protect our architectural heritage.
For more information visit www.roseview.co.uk or call 01234 712657.