28 Feb 2023
MACO & Accsys Accoya – A Perfect Partnership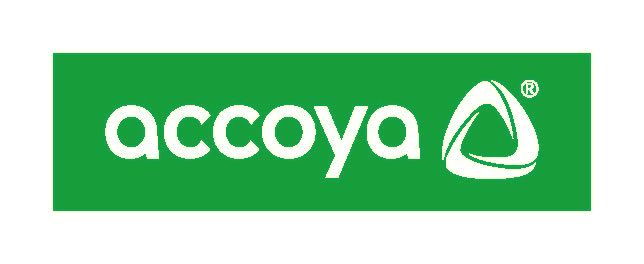 TRICOAT EVO – THE PERFECT SURFACE FINISH FOR ACCOYA PRODUCTS
Leading Door, Window and Sliding hardware solution Manufacturer MACO have partnered with leading modified wood company Accsys the producers of Accoya® wood. Providing joiners with the expertise, knowledge and support in creating the best in doors, windows and sliding doors from the timber to the hardware Accoya wood has been the material of choice for joiners across the UK for over a decade.
MACO's hardware solutions that are coated with the exclusive TRICOAT EVO surface finish, which is a unique self-healing surface protection offering unrivalled benefits, combined with Accoya wood provides the joinery market with a true premium solution across doors, sliding doors and windows.
This partnership is built on shared values of sustainability and innovation, and will bring together the expertise of both companies to offer customers a wide range of Circular economy practices and high-performance door and window solutions.
The combination of Accsys sustainable timber solution with MACO's TRICOAT Evo surface protection will offer customers a new level of performance and durability, making it the ideal partnership for joiners to use when creating the very best doors, sliding doors and windows that are being installed in a multitude of properties and environments. From grand coastal facing buildings to countryside homes and swimming pool buildings.
This partnership will also allow both companies to share each other's extensive knowledge and experience in the industry with not only each other but also their customers, enabling everyone to create new and innovative products the homeowner will adore.
Craig Bryant (Manager, Products, Services and Innovation at MACO) said: "MACO are delighted to reconfirm the long standing relationship that we have with Accsys and for them to recognise the performance quality of our NEW TRICOAT EVO surface protection finish for use on Accoya. TRICOAT EVO is the latest advancement in surface technology, exclusive to MACO this innovative surface protection finish is three times harder than steel. Due to the unique multilayer technology it enables us to offer a 10 year anti-corrosion warranty when MACO TRICOAT EVO is fitted in doors, windows and patios systems manufactured with Accoya timber.
Overall, this partnership between MACO and Accsys will bring together the best of both worlds, high-quality, sustainable and durable products, that will help to reduce the environmental impact of buildings and push the boundaries of what is possible in the door and window industry."
Steve Ashton (Technical Support Manager at Accsys) stated:- We at Accsys are proud of the long standing association that MACO's Tricoat system has had with Accoya and we were thrilled when MACO introduced us to their new and advanced protection coating technology. We are delighted that MACO continue to innovate to extend their hardware performance longevity, by positioning themselves to supply improved ancillary hardware to partner Accoya's excellent performance credentials for external joinery products (Windows & Doors).