20 Sep 2022
THE NEW FACE OF ALUMINIUM SYSTEMS SUPPLIER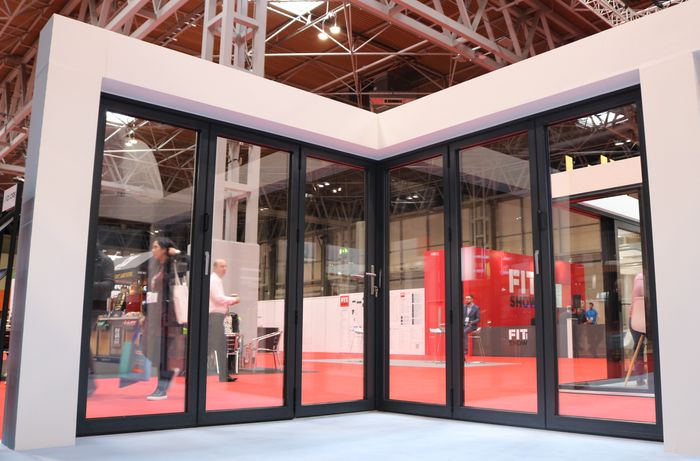 The UK's fastest growing aluminium systems supplier has announced the exciting new development that it is rebranding from Alutech Systems Ltd to Alunet Systems Ltd to allow them more scope to source the best quality products from the best suppliers around the world.
Since its inception in 2016, Alunet has been reliant on one extruder based in Belarus. However, the war in Ukraine and the impact it's had on surrounding countries has meant it no longer makes good business sense, both ethically and financially, to rely on one extruder in an unstable region.
Managing Director, Steve Hudson, explained, "Over the last 6 months, we've built relationships with a number of leading European extruders who will now produce our BF73 bifolding door system for us. What's more, this will allow us to launch the eagerly anticipated new sliding/lift and slide patio door system and the super slim flush casement window. More details about these will follow in the next few months.
"All our company details such as registration number, VAT number and bank account, will stay the same. The name change simply allows us to continue choosing the best European extruders to work with for our existing products and many new ones in the pipeline. The new products are fully tested and have already been arriving in our UK warehouse. Deliveries will commence in the coming weeks.
"For our bifold clients, the only noticeable difference will be the protective tape on the profile, which will now be rebranded to Alunet. Each package will also contain a helpful diagram to assist with profile identification. We'll also be rolling out our new branding on brochures, advertising, and social media, culminating in the launch of a new and improved website."
Steve concluded, "Finally, I'd like to thank our customers for their continued custom and support. My team and I are very excited about this next chapter and we're confident that it is the best decision moving forward. Should you have any questions, please don't hesitate to contact my sales team or myself directly."
Watch the reveal video at: https://youtu.be/oZmw1N6kevI
To find out why more fabricators are choosing Alunet Systems and to become an Alunet Systems approved fabricator, please call 01924 350 110 or email sales@alutechsystems.co.uk.