01 Nov 2022
New Juliet Balcony from Bohle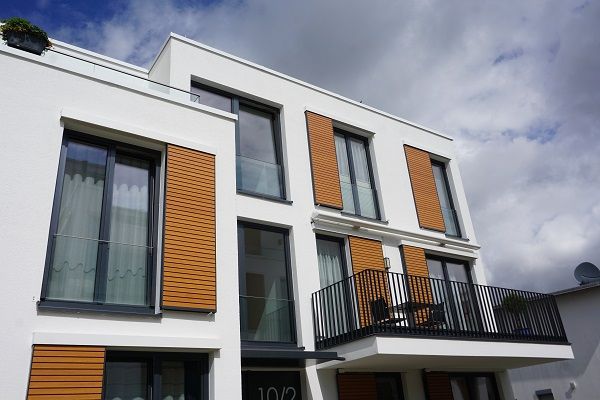 Bohle has launched Lyon, a new Juliet Balcony, which offers key benefits to window installers including ease of fitting, minimal stock holding, and an almost limitless colour range.
The popularity of Juliet Balconies has soared in recent years, as building owners have sought to maximise light throughout their properties, while providing a sense of spaciousness. Lyon can extend up to 4,000mm, allowing installers to maximise that spaciousness, and is straightforward to fit thanks to its '1-2-3 click' system. No special tools are required, and installation can be carried out either from the front or inside the soffit. With just four fixing points on each side, Lyon can be fixed directly onto the window frame, and is suitable for installation onto concrete/stone, plastic, wood or aluminium.
"Juliet Balconies are a fantastic upsell for window installers, offering a great opportunity to add extra margin with minimal additional overheads," Bohle's MD Dave Broxton said. "We already know that those homeowners who are carrying out home improvements are looking for high-value, high-margin products to improve the quality of their properties, especially as increasing numbers of people are spending more time at home.
"With Lyon, installers can capitalise on that trend, without having to invest in extra machinery or equipment. And Lyon is quick to install, which means extra time on site is limited, maximising profits in the process. Since Lyon is powder-coated in the UK, colour choice is virtually limitless, giving window installers access to high-end jobs where colour plays a major role in the decision-making process."
Lyon is available in three heights (900mm, 1,000mm and 1,100mm), is compatible with all the major window systems in the UK, and has been tested and certified to BS6180:2011.
"With a maximum size of 4m, and available in any colour, Lyon should be in every window installer's product range," Dave said. "And to make things easier, Lyon comes as a complete kit, so there is no need to source fixings from a third party. Available ex-stock, Lyon can easily be ordered to fit in with your demanding installation schedule."
Visit www.bohle.com, email info@bohle.ltd.uk or call the customer services team free on 0800 616151 for a brochure.