28 Feb 2023
NEW MD SPELLS NEW PRODUCT GROWTH FOR ALUNET & JDUK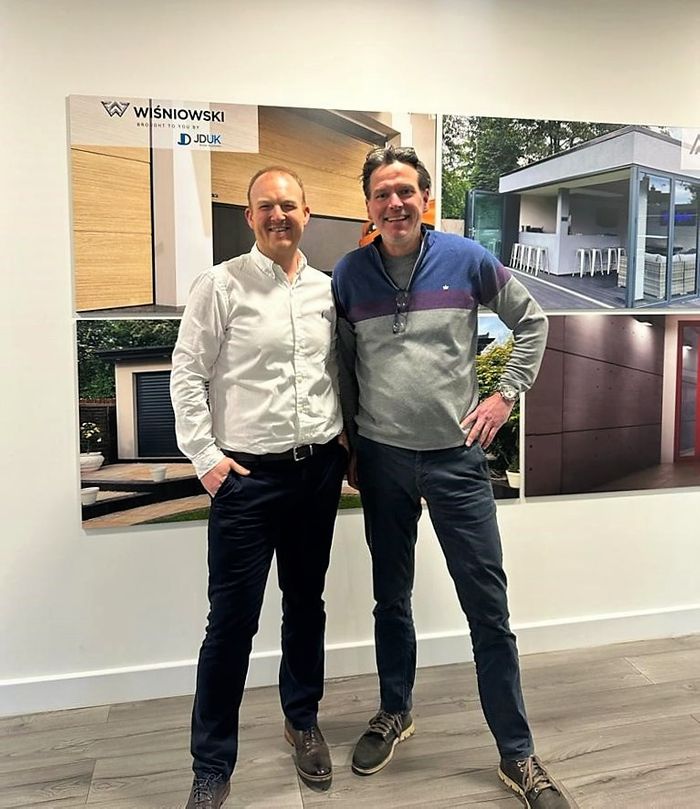 Hot on the heels of a complete rebrand last year for fast-growing aluminium home improvement product companies, Alunet Systems and JDUK Door Systems, comes the announcement of the appointment Steve Kendrick as Managing Director.
Steve will already be known to many through his previous roles in the industry. He spoke to FIT Show about what his new role means to the companies and their customers…
"I'm really excited to join Steve Hudson and his team, along with Jason, Paul and Mike," Steve Kendrick says. "I'm looking forward to growing the businesses with the teams here at Alunet and JDUK. We've got so many exciting product launches and I hope my experience and my background will benefit how we grow and develop within the market.
"I joined my first systems company in 2008 and since, have built up experience in manufacturing, product development and launches. So, I'm excited to be able to apply that knowledge to make the most of the many opportunities there now are for Alunet and JDUK and the future that lies ahead of us!
"We've got some exciting product launches in store on both sides of the business. We've got a fantastic set up in terms of people, and we're just scratching the surface in terms of our customer base. For example, on the Alunet side, we are currently launching a new window and the ESS47 super slim sliding patio door system, which launched earlier this year, is already a new firm favourite with our customers. On the JDUK side, we have been working on some new additions to our current range, which will really benefit our customers.
"It's always exciting to be working on product additions and developments, especially when they are genuinely exciting. We have really focussed on sourcing top quality products from the best extruders around the world, who coincidentally are all based in Europe. Moving forward, working with European partners will make such a difference to our lead times, the stability of the supply chain and being able to work with each other effectively and efficiently.
"We already have one of the most popular designs on the market for our aluminium profile system for single doors, French doors and bifolding doors and windows, which we have been selling for 7 years now, with over 3000 doors worth of material sold every month! And we have the capacity to hold £3 million worth of stock right here in the UK. This puts us in a great position from which to build upon.
"Over the next six months, I'm looking forward to getting to know, and working with the team at Alunet Systems and JDUK, along with meeting our customers. It's great that we're going to be exhibiting at the FIT show, and that's where you'll get to meet me and our team and see our products in situ at stand G35 and see what else we can offer to the market."
You can watch Steve Kendrick's full interview at https://youtu.be/_Tu6baAVryQ.
To find out why more fabricators are choosing Alunet Systems and to become an Alunet Systems approved fabricator, visit stand G35 at FIT Show or call 01924 350 110 or email sales@alunetsystems.co.uk.