02 Mar 2023
UAP PROCLAIMS CONFIDENCE IN ITS 3* CYLINDERS WITH £4K GUARANTEE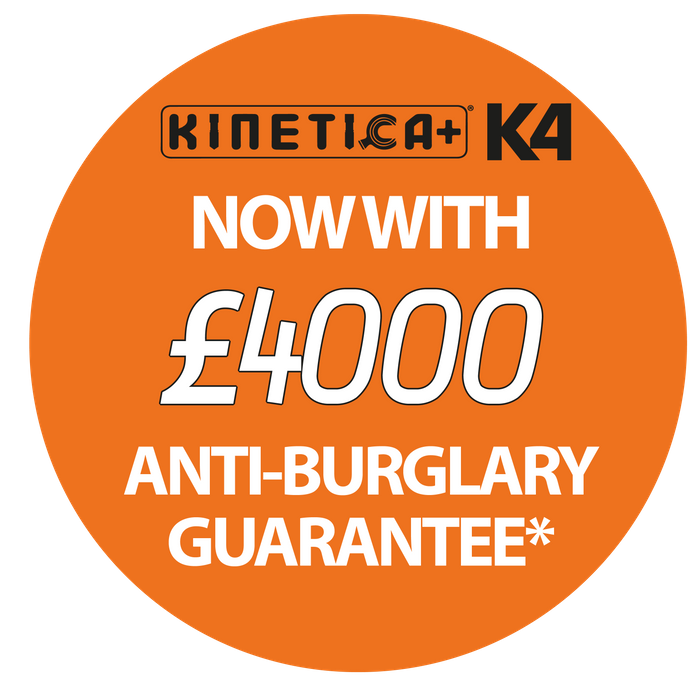 UAP, the specialist in locks and hardware for doors and windows, is so confident that its range of 3* cylinders can withstand any attempts to break in that the company is offering a pay out of up to £4,000 for any homeowner whose home is broken into via a UAP cylinder.
The £4K guarantee is available to homeowners in the event that their home is broken into via their UAP 3* cylinder and their insurance company will not pay out on their claim. Homeowners can access the cash as a limited liability payment if there is no sign of forced entry to the door.
UAP's marketing director, Kamila Kasperowicz, explains: "The £4K UAP 3* cylinder guarantee is not intended to be an alternative to insurance; in fact, to qualify for any pay out from us the homeowner must have valid insurance that has been active for at least a month prior to any claim.
"Our guarantee applies to any incident where the homeowner can demonstrate that their home has been broken into via the cylinder only, and where they can prove their insurance company has refused to settle their claim."
The new scheme applies to all UAP 3* cylinders, including the UAP Fullex Kinetica+ K4, which was launched by the company last year as the diamond standard for cylinder security, combining multiple defences against break-ins with ease of installation. To qualify for a pay out under the guarantee, the cylinder must have been correctly fitted by a registered installer or locksmith using the fixings provided by UAP, and the homeowner must provide a receipt from when the UAP 3*cylinder was installed. The door must have been deadlocked at the time of the break in, using genuine UAP keys, which must not have been left in the cylinder or anywhere nearby. Any letterplate fitted to the door must meet the latest TS008 standards for anti-fishing and lock manipulation.
UAP is encouraging homeowners to register for the scheme as soon as they have their new UAP 3*cylinder fitted.
Kamila adds: "To qualify for the £4K guarantee, homeowners must register their cylinder online within 28 days of the installation and it must have been registered for at least a month before any claim is made.
"We are encouraging the whole supply chain to take note of this scheme, which is designed to give homeowners complete confidence in the robust security protection that UAP 3* cylinders offer for their property. It gives locksmiths and installers the potential to add value for customers by providing this free financial safety net in the event of a break in, as well as demonstrating the calibre of design and manufacturing that goes into our products."
UAP cylinders can be registered for the £4K Guarantee scheme at https://uapcorporate.com/register/