Alunet Systems Ltd
Stand: G35
Aluminium
Aluminium
Aluminium Systems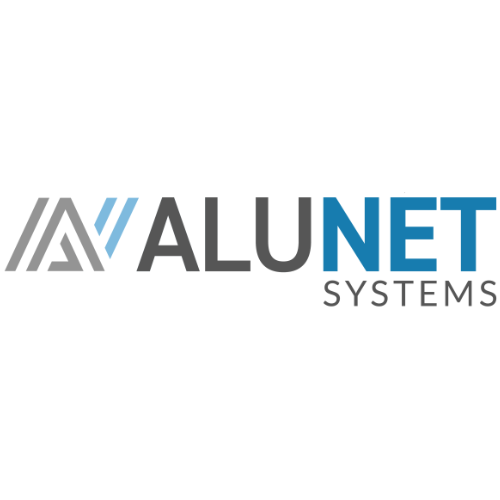 WELCOME TO ALUNET SYSTEMS (previously known as Alutech Systems) - The UK's fastest growing aluminium systems supplier for Bifolding Doors, French Doors, Single Doors, Bifolding Windows, Slimline Casement Windows and Sliding Patio Doors. Supplying fabricators and manaufacturers with premium quality aluminium profile and components for the manufacture of a variety of doors and windows. We're well known for offering UK-based, personal customer support and technical expertise.
Alunet strives for excellence, that's why we source the best quality products from the world's top suppliers and then work with them to design and deliver systems that exceed UK market requirements.
We offer full set up and marketing support, ongoing training and technical assistance, both online and at our brand new showroom and training suite in West Yorkshire.
We pride ourselves on delivering outstanding service. Fabricators want more than to be treated like a number and that's not how we do things here. Customers appreciate our culture of putting them first and always going the extra mile. Alunet takes a personal approach, where customers feel truly valued by a team of people that enjoy working with them.
We are constantly looking for ways to improve and innovate our products and customer support. Alunet is at the forefront of research and development, combining our experience and expertise with that of our global partners to develop systems that are the best they can be.
We're continuously adding to our online, marketing and training resources ensuring our customers have everything they need for their businesses to thrive.
Address
Low Mill Lane, Havelock Street
Ravensthorpe Industrial Estate
Ravensthorpe, Dewsbury
WF13 3LN
United Kingdom
Big and exciting new changes are coming to the UK's fastest growing aluminium supplier...

We have recently rebranded to Alunet Systems, where Steve Hudson our managing director will give you a bit of insight about why, and what the future holds for the rebranded company. 

Take a look at this video where Mike from Alunet Systems will show you through the best features of our new sliding door system!

Have a look at one of our fabrication training days in our West Yorkshire facility.

Take a look at what our customers had to say about our new aluminium sliding door system at Alunet Systems!

We caught up with our fabrication trainer, James Naylor, to see how a typical day looks like for him!

Meet our new Managing Director at Alunet Systems, Steve Kendrick, ready for his new joruney with us!
We're sorry, but we couldn't find any results that match your search criteria. Please try again with different keywords or filters.
West Yorkshire-based Alunet Systems were back on the scene at this year's FIT Show 2023 for their 4th debut at the show, where they introduced their new range of products known under the residential b ...
We're sorry, but we couldn't find any results that match your search criteria. Please try again with different keywords or filters.
Steve will already be known to many through his previous roles in the industry. He spoke to FIT Show about what his new role means to the companies and their customers… "I'm really excited to join Ste ...

Hot on the heels of a complete rebrand last year for fast-growing aluminium home improvement product companies, Alunet Systems and JDUK Door Systems, comes the announcement of the appointment Steve Ke ...