Bel'M Entrance Doors
Stand: K41
Metal
Entrance
Timber
Entrance
Aluminium
Entrance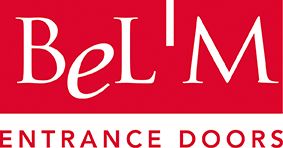 A French manufacturer created 35 years ago, Bel'M Entrance Doors, a CETIH group company, is a multimaterial specialist in entrance doors, designing and distributing an offer dedicated to the requirements of European customers.
Our offer consists of monobloc aluminium entrance doors ranging from 80mm to 100mm thick, we offer excellent thermal performance with Ud coefficients up to 0.68W/m2K, 20-year guarantees on powder-coated finishes and some models benefit from a high-resistance ceramic facing for a guaranteed wow effect!
As a manufacturer of wooden entrance doors from the very beginning, Bel'M offers a wide variety of wood species such as RED CEDAR, FRENCH OAK, ACCOYA with an oiled finish or SHOU SUGI BAN, all of which meet the requirements of PASSIVE HOUSE with exceptional Ud values and 10-year guarantees.
Finally, since 1993, we have also been offering a range of steel entrance doors in two thicknesses, 68mm and 48mm, with modern but also traditional designs and a budget/thermal performance ratio unequalled to date!
All our products are standard or optional RC2 or PAS24 certified by the IFT in Rosenheim, Germany according to EN 1627
Address
CETIH Machecoul
Zone industrielle de la Seiglerie,
2 Rue Gustave Eiffel
Machecoul St Même
44270
France