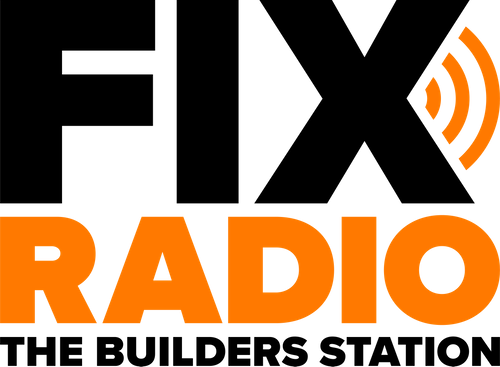 Fix Radio, the Builders Station is the home of entertainment, music and information for UK tradespeople.
Since 2017 the station has been built from the ground-up with tradespeople in mind, providing a mixture of authentic trade voices, up-beat music and a schedule designed around the tradesperson's day.
The station's schedule includes some of the biggest talent in the industry, including Facebook superstars the Bald Builders, Clive Holland of the BBC and formerly Cowboy Trap, the country's most famous plasterer Chris Frediani from DIY SOS, plumbing influencer Andy Cam, electrician turned YouTuber Thomas Nagy and carpenter, craftsman and social media influencer Robin Clevett.
Broadcasting nationally on DAB since May, Fix Radio has an average reach of 295,109 tradespeople each week. The Builders Station also boasts 22.9 average weekly listening hours. Fix Radio's audience reach and listening hours are audited by Nielsen.
Address
Unit N201C, Vox Studios
1-45 Durham Street
London
SE11 5JH
United Kingdom