Glass News
Stand: Q3
PVCu
Composite
Aluminium
PVCu
Aluminium
Composite
PVCu
Timber
Secondary Glazing
Industry Publications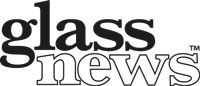 Glass News - Print & Digital
We believe in bringing our readers news that's worth reading! At Glass News our philosophy is to build relationships, with no hard 'sell'. This is why we are one of the most trusted and reliable sources of media, available within the market place.
As the most established newspaper for the window industry, we offer our clients a credible distribution list and a complete solution for your marketing requirements. Let us get to know your business! Our Editor is an accomplished interviewer and journalist with years of industry experience.
We have marketing packages to suit all budgets which emcompass adverts, editorial features, interviews, digital ads and social media coverage.
Why not start your journey with us today?
Christina Shaw
Managing Director