Profitmaker Window & Door Software
Stand: F41
CRM
Business Software
ERP/MRP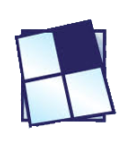 Profitmaker Window & Door Software has been specially designed from the ground up to ideally fit the 21st century window, door and glazing retailer. It is perfect for small and medium sized businesses with its many sales features and ease of use, but it's also scalable for larger and very large businesses.
The Profitmaker Retail software has evolved into what it is today based on over 40 years' experience in the industry and is unlike the common 'shopping cart' style software solutions. It is a business solution that is setup with both your frame prices and your glass suppliers prices as well as the other associated expenses such as fitting costs and rep commissions. This level of detail ensures that the correct sales margins are achieved and the software can actually calculate the true profitability of each job. This window, door and glass software really does have all the features needed to run a highly successful business.
Profitmaker Retail has a sales and survey module, a purchase and delivery module, an installation module, a service call module and an actual remote sales capability, it even has a conservatory designer.
You get so much more than a quoting tool with Profitmaker Retail Window & Door Software as it is the ONLY software that enables you to...
See the costs of each item line as you add it to the quote or order
Quickly email quotes, contracts and brochures to your customers
Get sales contracts digitally signed either in person or online
Ensure profitability by setting min profit margins for each product
Build a comprehensive database of multiple supplier product prices
Digitally capture images & sizes of a customer's windows via email
Show a visualisation of order items on a photo of the customer home
Cost in materials, overheads, labour, finance and rep commissions
Limit the amount of discount that can be given by your sales people
See the cost variance while entering the make sizes during a survey
Ensure you get the right margin for each product type on each job
Have a surveyor create a Variation of Contract with digital signature
Understand and analyse the ACTUAL profit made on each order
See live on screen reporting via customised dashboards and filters
Please visit stand F41 during the show for more information or to book a live demonstration.
Address
The Stables Office Park
Strand Road
Portmarnock
Co. Dublin
D13 VH00
Ireland