03 Feb 2020
ALUK GIVES ITS BACKING TO FIT 2021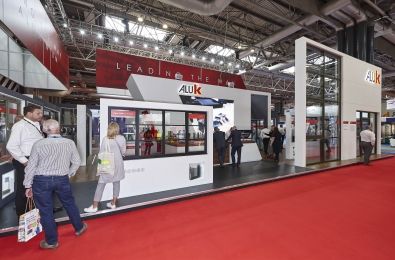 AluK has given its backing to the 2021 FIT Show, reserving a prime 175m2 stand right near the entrance to Hall 2.
Marketing Director Sioned Roberts says that AluK is firmly behind the organisers' decision to revert to a two-yearly format and felt it was important for systems companies like AluK to line up in support of the show: "The FIT Show is important for the whole industry – whether that's presenting new products, networking, learning or just exploring new opportunities.
"It's definitely been an important element in AluK's growth in the trade market over recent years, and we want to see it go from strength to strength."
Now that the May 2021 show is in the diary, AluK will start working on its plans for next year, with exciting customer innovations already being planned.
More details are at: www.aluk.co.uk