08 Mar 2023
ALUMINIUM AND PVC-U OPTIONS ON DISPLAY FROM EMMEGI (UK)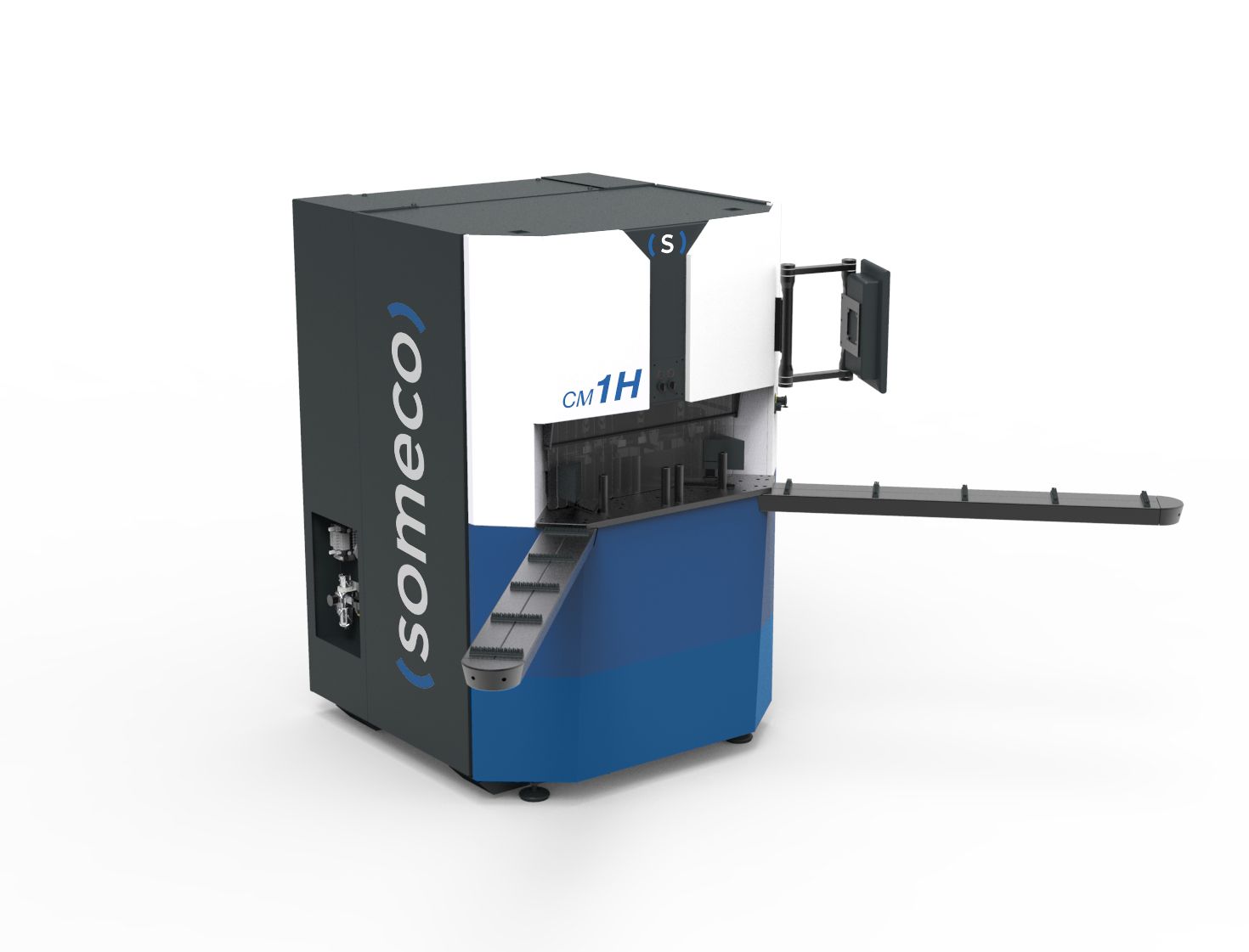 Emmegi (UK) has exhibited at every single FIT Show since the start and is back for the 10-year anniversary event with an even broader range of machines designed to appeal to FIT Show visitors.
Emmegi (UK) is best known as a supplier of machinery for aluminium fabrication, and it will have machining centres and saws on show which will appeal directly to those visitors. But on Stand P40 at FIT 23, Emmegi will also have options for PVC-U fabrication, including a 3-head welder from Someco, a brand which is now part of the same Voilap group.
Managing Director Ian Latimer said: "Experience tells us that a significant proportion of FIT Show visitors are fabricating in PVC-U so this time around we've got a small bed CNC, a milling machine and a Someco welder on the stand especially for them.
"For anyone who is considering getting started in aluminium, we're also showing an alternative small bed CNC and a brand-new Precision C2 entry-level saw, which in time will replace our much-loved Classic Magic.
"Essentially, the focus on the stand will be on showing anyone who is shopping for machinery some of our most accessible and cost-effective options. Of course, our team will also be on hand to discuss our bigger and more capable machines and there will be virtual demos featuring the Emmegi, Tekna and Someco ranges."
As always at FIT, Emmegi will have its popular Acca XL range of benches available to order on the stand and lots of its trademark Italian hospitality on offer for customers.
Nickie West, FIT Show Event Director commented: "Emmegi has supported every single edition of FIT Show since our inception in 2013 and our ten-year anniversary event wouldn't be the same without them. Working machinery is always a huge draw for our visiting audience and we're delighted that Emmegi will once again be able to put on a hugely engaging showcase at FIT Show 2023."