06 Nov 2023
Alunet Systems Welcomes Martin Reynolds as New Business Development Manager for the South and Scotland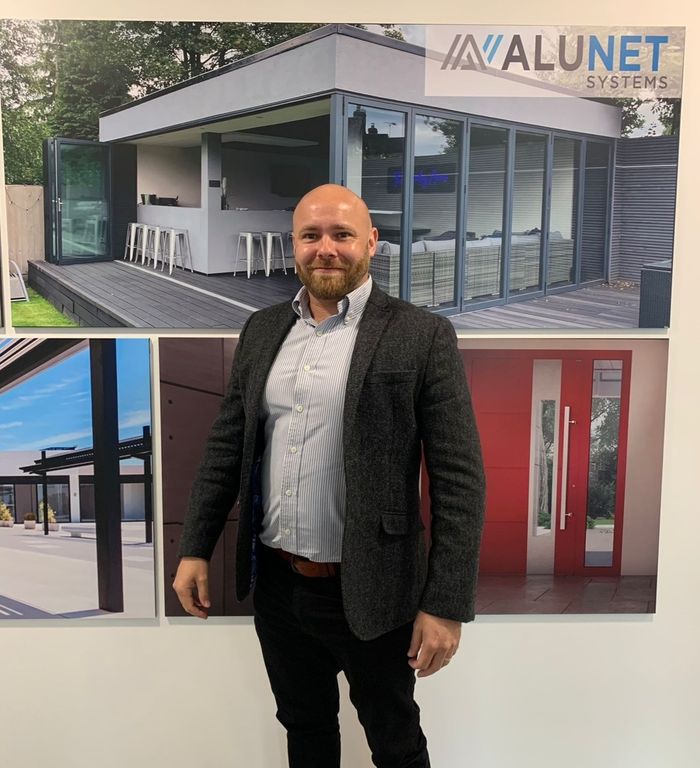 Alunet Systems is thrilled to announce the addition of Martin Reynolds as the new Business Development Manager for the South of England and Scotland. With nearly two decades of sales and leadership experience, Martin brings a wealth of knowledge and an unwavering passion for driving success to the Alunet team.
Martin's professional journey began in the fenestration industry three years ago when he joined Eurocell PLC. Throughout his career, which spans over 16 years, he has held various sales and Sales Manager roles, honing his skills and expertise in the field. His sales journey commenced as a Kitchen Design Sales Consultant at B&Q, where he quickly realised his profound passion for sales and the unique challenges it presents. His dedication and commitment to excellence earned him the prestigious National Service Hero Award, and he soon became one of the top sales consultants in the company.
With three years of industry-specific experience and nearly two decades of sales and sales leadership expertise, Martin is well-equipped to lead Alunet Systems towards new heights. He possesses an unshakable belief in his abilities as a passionate salesperson and leader and is committed to bringing an unmatched level of energy, drive, and success to his new role. Martin's decision to join Alunet Systems was cemented after a discussion with the company's directors where he discovered a shared passion and drive for success. He was drawn to the company's forward-thinking approach and believes that there is a real opportunity to expand the business and advance his career towards his personal goals.
"I am incredibly excited to join the Alunet Systems team and take on the role of Business Development Manager for the South and Scotland," said Martin. "I believe in the ethos of this company and the strong alignment of our values and vision. I look forward to meeting both new and existing accounts and contributing to the growth and success of the Alunet brand in these regions."
Managing Director of Alunet Systems, Steve Kendrick says of Martin's new role "Martin has extensive sales experience and a demonstrable enthusiasm for generating business, and I believe he'll be instrumental in helping to achieve the company's goals. Forging new opportunities in the South and Scottish markets, I can't wait to find out what Martin and Alunet can achieve.