23 Apr 2019
AWARD WINNING INSTALLER WELCOMES FIT'S MENTAL HEALTH INITIATIVE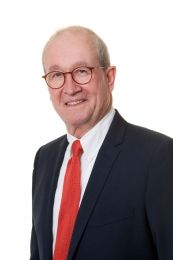 Award winning* commercial installer The Window Company (Contracts) has welcomed the decision by the FIT Show organisers to stage a free seminar on mental health at this year's event.
The company's chairman David Thornton says that it's an acknowledgement of the fact that lots of employers in the fenestration industry are aware that they need to do more to support the mental health of their workforce, but don't necessarily know where to start.
He explains: "This looks like a really timely initiative - anything which encourages a wider conversation about mental health in our industry and helps to break down any lingering stigma is good news. We have already started to do a lot of work on this and have incorporated mental health and wellbeing into our health and safety policies, but we're very keen to see what new tools we can use to support our teams even further."
As well as booking places on the Mind Does Matter seminar being hosted by Thrive consultant Kate Ashley-Norman on day 2 of the show, David Thornton says that he and his team will be taking a systematic approach to getting the very best value from the one or two days which they spend at FIT.
He adds: "Like every installer, if we are going to take time away from our day to day work, we need to plan that time carefully and make sure that we get a return from it. I would advise anyone who comes to FIT to review all of the seminars in advance and make the most of the free advice available. At The Window Company (Contracts), we're already looking at some of the sessions on smart technology to give us a head start in what could be a key area of growth in the future, and at the ones on cyber security and sustainability.
"I also think it's worth having a really good look at the exhibitor list beforehand and arranging meetings with those companies who you really want to talk to. That avoids the frustration of getting to a stand and finding that they are too busy to talk to you or, even worse, looking through the showguide on the way home and realising that you've missed a new product which could have made a real difference to your business.
"In our experience, the FIT Show is a great resource for this industry. It's the perfect showcase for innovation as well and we always invite clients to come along with us and they are invariably impressed."
*The Window Company (Contracts) was named Installer of the Year at the G-Awards in 2018, 2015 and 2014.