16 Aug 2018
BRISANT'S CONNECTING WITH FIT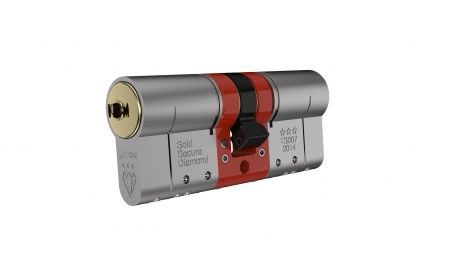 Brisant-Secure brings innovations for today's doors enhancing appearance, longevity and security. Their range of performance locks and door hardware will be on show at the FIT Show 2019 this May with some added Smart innovation.
Brisant-Secure is proud to be at the FIT Show this year, because not only is the FIT Show at its biggest this year, but it is Brisant-Secure's largest show to date. With so many new products to show, they have more than doubled the size of their stand.
The new generation of Brisant's best-selling product, Ultion, has arrived and the safest lock on the market just got safer. The new generation Ultion, WXM™ will be at the FIT Show. Building on the classic best-selling Ultion product, WXM provides more protection, performance and features including an additional attack pin creating Double LockDown Mode and extra molybdenum. With a thicker stronger key and a key-light built into the key cap, customers will never have been so safe.
Ultion Smart will also be at the show. Combining the security offered by Ultion, Brisant-Secure has created a smart locking solution that suits the 21st Century. We all understand the convenience that Ultion Smart will provide and Brisant-Secure believe they have combined the technology with the handle design that is so important to customers.
There are also additions to the Sweet hardware range. This stunning pit-free hardware suite is secure, long-lasting and with increased finish options, including new stainless. If you haven't seen LockLock in action yet, come and see the only Sold Secure lock and beautiful handle in one unit on the market, which is becoming the handle of choice for locksmiths. This handle has a wonderful curved contemporary shape which will stay pit free for many years, yet it's real beauty lies within the patented mechanism and is part of the Sweet hardware range.
For further information please visit stands G25 and G27 at the FIT Show and don't forget to bring your smartphone. For all other enquiries on the Brisant Secure product range visit www.brisant-secure.com, e-mail sales@brisant-secure.com or call 01924 410200. You can also follow them on Twitter @BrisantSecure, @UltionLock @sweethardware and @LockLockSecure.