06 Nov 2023
Comp Door and Global Windows Announce Composite Door Christmas Giveaway to Mark 1-Year Anniversary of a Successful Partnership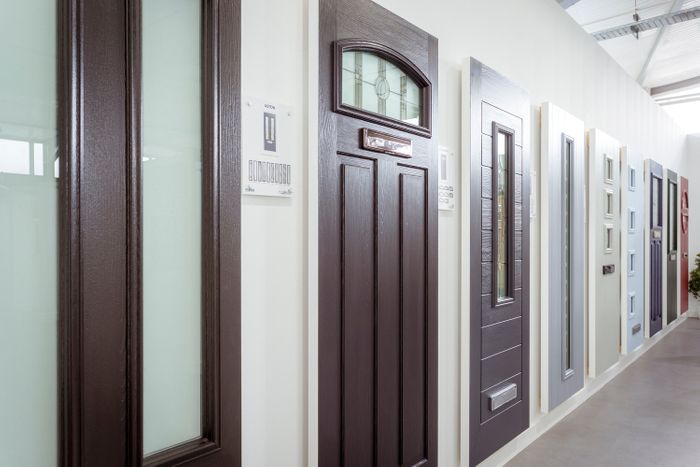 Staffordshire composite door manufacturer Comp Door, a leading innovator in the door and window industry, is approaching the one-year anniversary of their partnership with Global Windows, which began in January 2023. To mark the milestone, the two companies are thrilled to be collaborating on a Christmas giveaway that will provide one winner a new composite door provided by Comp Door, and installed by Global Windows. The giveaway is open to all South Yorkshire homeowners, and is being held on Global Windows's Facebook page.
The partnership between the two businesses began when Global Windows started noticing an increasing number of problems with the standard, foam-filled composite doors that are widely available on the market. Impressed by Comp Door's auto slam shut design and solid timber cores, and their attentive customer service, Global Windows decided to make them their new supplier. Now, after a year of successful collaboration, the companies have found the ideal way to celebrate the partnership and give back to the South Yorkshire community.
The exciting giveaway of a Comp Door door encourages people to nominate friends, family, or even themselves to receive a free door as a gesture of goodwill after what has been a tough year for many. This initiative seeks to demonstrate gratitude to the two companies' customers, aligning with their shared values. To enter the giveaway, participants must visit Global Windows's Facebook page, click on the giveaway post and fill out the relevant submission form. Entries will close on the 24th of November, with plans to install the lucky winner's door in the first week of January.
Managing Director of Global Windows Liam Hulme commented on the partnership with Comp Door and the Christmas giveaway, explaining "Global Windows's core business values align seamlessly with Comp Door's commitment to customer satisfaction. We focus on products that are simple for our customers to operate while providing the highest quality, ensuring ease of use and security. This was provided with Comp Door's auto-lock feature and the durable design of the door. The communication and support provided by Comp Door, from literature to showroom assistance, were huge factors in making the partnership decision, and that decision has absolutely paid off. With Christmas coinciding with our partnership's anniversary, a door giveaway seemed like the perfect way to celebrate and pay our goodwill forward to the people of South Yorkshire."
Richard Diliberto, Comp Door's Sales Director, also said of the collaboration, "The customer is always the highest priority for Comp Door and Global Windows, which is why our partnership has been so successful. As a family-run business that has served South Yorkshire for more than two decades, Global Windows really cares about their community, and that's something that strongly resonated with the Comp Door team, so we were onboard with the Christmas giveaway instantly. I'm really proud of what we've achieved so far, and I'm looking forward to what more we can accomplish in the future."
To find out more about the exciting Christmas giveaway, you can go to Global Windows's Facebook page where you will find the terms and conditions and additional information.
For more information about the fantastic range of products on offer at Comp Door, visit their website at https://www.compdoor.co.uk/, call them on 01782 340444, or email them at info@compdoor.co.uk.