13 Jan 2023
The COMPlete arched frame solution from Comp Door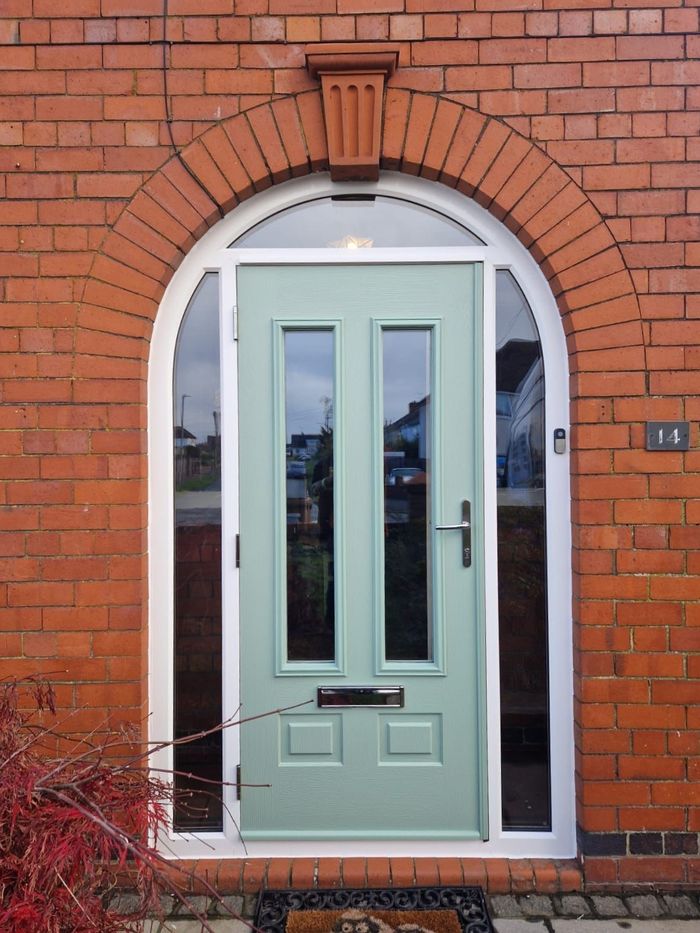 Comp Door is fast becoming the solid timber core composite door of choice with installers and homeowners, for those looking for a 'fit-and-forget', part L compliant composite door. The growing manufacturer has now introduced an arched frame option, for homeowners looking to replace their existing arch framed door with something that looks amazing, will be long lasting, secure and highly thermally efficient.
Each all-in-one arched frame is made-to-measure, with 82mm transom and mullions. It is easy to install, as it doesn't require any metal couplers. The size of the side lights and top light around the door can be ordered according to area of glazing required and size of aperture to fit, with 7 glass styles to choose from to create the desired effect and give the required level of privacy. Shaped frames come in a range of colours to coordinate with the chosen door colour or as a foiled finish, to give the look of a traditional timber frame. Comp Door supplies everything needed, including glass, hardware and accessories, saving the headache of having to order from multiple suppliers.
Every Comp Door is fitted with a slam shut, auto-fire lock as standard. This automatic multi-point locking system features four self-locking, deadbolt latches that activate when the door is closed and keeps the door latched at all times over the full height of the door. It requires no homeowner intervention as with a single latch and lift lever, thus eliminating the chance of the door not being secured properly, and minimising the thermal movement that causes warping or bowing associated with some other brands.
The cross-laminated Albasia Falcata solid timber core is bonded with revolutionary, high-performance CoolSkin technology, engineered to withstand extreme temperature changes and maintain optimum impact performance, with a colour protective layer so that it won't get worn away or chipped. Comp Door's technically advanced InvisiEdge system gives a seamless colour edge to the door faces. This also helps to stop any unwanted water penetration and protects your timber core, while staying discreetly concealed behind your beautiful Comp Door exterior.
For more information or to place an order, please email info@compdoor.co.uk, call on 01782 340444 or submit an enquiry form at https://compdoor.co.uk/contact-us/.