08 Jul 2019
EDGETECH ORDERS EASIER THAN EVER THANKS TO NEW E-COMMERCE SYSTEM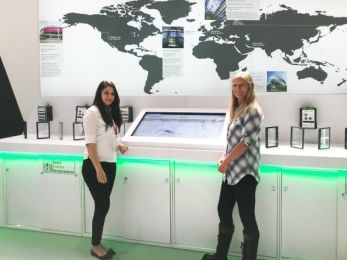 An intuitive new online ordering system is set to make it easier than ever to buy from Edgetech.
Unveiled for the first time at May's FIT Show, the platform allows IGU manufacturers to quickly and simply pick a product, input quantities, finalise an order and arrange deliveries with the click of a mouse.
The system will even remember a user's last purchases, making repeat orders a breeze.
At the FIT Show, key Edgetech customers and others from across the industry were able to try it out, and feedback was very positive, as Managing Director Chris Alderson explains:
"At Edgetech, we've always striven to put our customers at the centre of everything we do. We want to offer the best products, backed with the best service, and to make it all as easy as possible for our customers to access.
"The new e-commerce system is designed to help us achieve the third of those objectives – making it simpler than ever for busy IGU manufacturers to place orders, and ensuring we have all the information we need to offer them a fantastic level of service.
"A huge amount of effort has gone on behind the scenes to bring e-commerce online, and I want to thank everyone here at Edgetech who's worked on the project.
"But that work would count for nothing if our customers didn't find the finished system easy to use. Thankfully, we had some very encouraging feedback from the people who trialled it on our stand at the FIT Show, and we're hoping that many now go on to use it on a regular basis!"
For more information please visit: www.edgetechig.co.uk.