01 Apr 2022
FIRST TIME AT FIT FOR ICONIC RATIONEL AND VELFAC BRANDS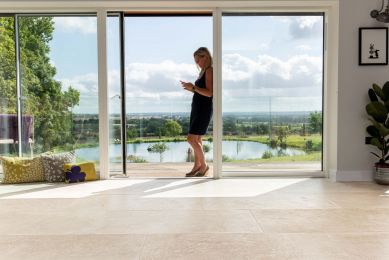 First-time FIT exhibitors Rationel and VELFAC will showcase their market leading all timber, alu-clad and 'true composite' windows and doors on Stand C20. 'We are delighted to be part of the FIT Show 2022 and keen to meet companies who want to add high quality, high-performance timber and composite glazing to their product offering,' says Sales Director Ollie Chisman. 'Rationel and VELFAC are highly respected brands with established reputations for good design, solid craftsmanship, and impressive in-house expertise. We're excited to bring our product range to FIT 22 and we are sure delegates will be impressed.'
Rationel has built a loyal following for its Scandi-inspired all-timber and alu-clad windows and doors. Available in both contemporary and classic styles, Rationel products are the ideal solution for refurbishment, replacement and renovation projects in both modern and traditional properties.
VELFAC is the UK's leading manufacturer of 'true' composite windows which combine an inner timber frame with an external aluminium sash. The VELFAC system, installed in many 'grand designs', is a firm favourite with self-builders and architects keen to combine excellent performance with distinctive style.
Rationel and VELFAC are part of DOVISTA, Europe's largest group of vertical window and exterior door providers (which includes sister company VELUX). They are also part of the worldwide VKR Group of companies which together aim to bring daylight, fresh air and a better environment into people's everyday lives.