27 Jul 2021
FIT SHOW 2021 MOVES TO MAY 2022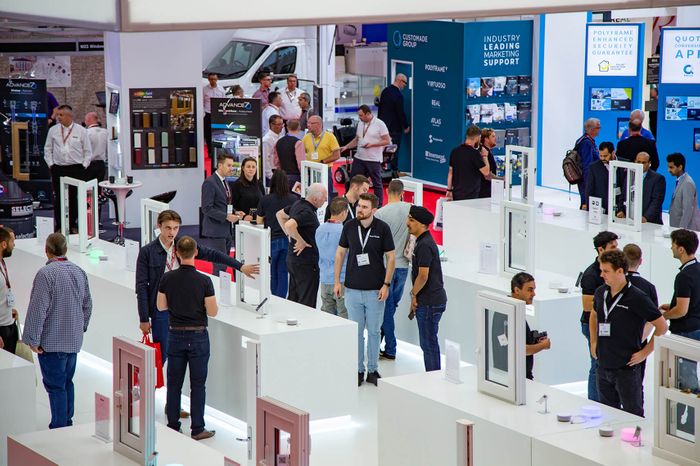 FIT Show organisers have announced the further postponement of its September 2021 event until May 2022, in response to the ongoing uncertainty surrounding COVID-19.
The fenestration industry's flagship UK event will return to the NEC from Tuesday 10 - Thursday 12 May 2022. The announcement follows delays to the easing of COVID restrictions across the UK, a rise in UK cases and lack of clarity regarding restrictions for large-scale events.
FIT Show event director Nickie West comments: "We have been monitoring the ever changing situation in relation to COVID-19 and, after careful assessment, we believe that it is best for our exhibitors and visitors if we postpone FIT Show until May 2022.
"It's always our priority to run a safe and successful event for our audience. The sharp rise in positive cases, coupled with the ongoing ambiguity surrounding what restrictions would need to be in place by September, created too much uncertainty.
"We have worked closely with our stakeholders and the NEC to create a new timeline that we believe is both safer, and provides greater certainty for the market. By postponing until the Spring of 2022 we believe that the majority of the UK will have been vaccinated and large scale event restrictions will be less ambiguous.
"I remain steadfast in my belief that no other platform can compete with the power of live events when it comes to connecting brands with the market. It has never been an option to flip FIT Show to virtual, it just would not deliver what our market wants and needs - face-to-face interaction, and to see, touch and compare all of the latest products side-by-side."
"We will, however, be delivering our CPD approved learning programme virtually in September as a key touchpoint in our campaign, to engage with our FIT Show community between now and May."
The majority of the brands who signed up to exhibit at FIT Show 2021 will move over to the postponed May 2022 timeline. The new dateline will also present a more secure proposition for brands who may have been hesitant to exhibit in September. Following the postponement, FIT Show will maintain its biennial frequency, returning for its scheduled dates in May 2023 onwards.
Nickie added: "As always, we are committed to running a safe and successful event for the industry when we return in May 2022. FIT Show will follow Fensterbau, making it the first UK flagship event to reconnect the market.
"I'd like to sincerely thank everyone who has demonstrated such resilience, determination and loyalty during these most challenging times. Your support is what FIT Show is built on. As a team, and a business, we are extremely grateful. We look forward to seeing you all, face-to-face, next May."
ENDS.
For press enquiries: contact PR & content manager, Jess Hardisty - jess@fitshow.co.uk / +447871 544330.
FIT Show is the UK's number one, award-winning showcase for the glass, glazing, window, door, hardware and components industry. FIT Show will return to the NEC 10 - 12 May 2022.