18 Aug 2023
FIT Show 2023 Marketing Award Winners Announced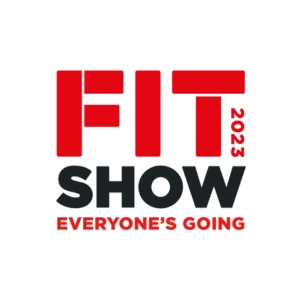 FIT Show organisers have announced the winners of its 2023 marketing awards, with five industry brands taking home trophies across three categories.
The marketing awards were open to all FIT Show 2023 exhibitors and focused on their campaigns for FIT Show's tenth anniversary event which took place at Birmingham NEC from 23 - 25 May.
A panel of independent judges were invited to review the entries, with the following brands receiving recognition for their campaigns:
FIT Show 2023 - Overall Best Marketing Campaign – Joint Winner - MACO

FIT Show 2023 - Overall Best Marketing Campaign – Joint Winner – Made for Trade

FIT Show 2023 - Most Creative Campaign – Winner – Whitesales

FIT Show 2023 - Most Creative Campaign – Highly Commended - MACO

FIT Show 2023 - Best use of Social Media – Winner – Morley Glass

FIT Show 2023 - Best use of Social Media – Highly Commended – Quickslide
The judges were unanimous in their decision that there should be two winners for the 'overall best marketing campaign', with MACO and Made for Trade both taking home trophies for the top spot.
Made for Trade's 'FASTER2FIT' campaign was cleverly executed to incorporate the launch of the new Korniche Flat Rooflight. The brand was heavily involved in FIT Show's new Installer Hub live demonstration feature and brought along its new brand ambassador, Mark Millar to maximise engagement.
Alongside its physical presence at the show, two members of the Made for Trade team completed a 202-mile charity bike ride from its headquarters in Billingham to the NEC, Birmingham raising over £22,000 for Cancer Research. Marketing manager, Ian Bousfield said: "The FASTER2FIT campaign was a true team effort, the messaging keyed in perfectly with the Korniche brand and product USP's, the efforts of Leigh Greenwood and Chris Wann taking on the challenging bike ride made this campaign possible alongside the support of the FIT Show team. The engagement and exposure achieved, better than we could have hoped for and the generosity shown by the industry simply outstanding, raising so much for Cancer Research UK".
Door and window hardware experts, MACO scooped a win in the 'overall best marketing campaign' as well as being highly commended for 'most creative campaign'. MACO launched its INSTINCT By MACO, the first domestic door lock to reach space, at FIT Show. Its impactful MACO Innovation Tour, which travelled across Europe, saw the truck land at FIT Show, forming a pivotal part of its campaign and presence at the show.
Speaking about their double award win, MACO marketing manager, Mark Enderby said: "Winning the high commendation award for creativity alongside the overall best marketing campaign from the industry leading and flagship trade show (FIT Show) is a real honour. A true testament to the commitment in innovative thinking, pushing creative boundaries, and delivering messages in engaging ways that we are really proud of. Thank you to everyone that really engaged with the campaign across the last year and visited us at the FIT Show which was our most successful show to date."
FIT Show first timers, Whitesales received the award for 'most creative campaign' with a show stopping debut that included a complete takeover of one of the entrances at the NEC, an interactive 'selfie' competition, and live demonstrations of its lantern roof and flat rooflight on the brand new 'Installer Hub'. Marketing director, Sioned Yates said: "We are truly delighted to win the 'most creative campaign' award. While Whitesales is a staple brand in the roofing sector, we are much less known in fenestration. We knew we had to stand out in order to get ourselves noticed, and we did this through our exclusive members club themed stand with its lively bar and jazz DJ; through the vibrant branding of Hall 11 and Whitesales lanyards; through our inclusion in the installer hub where we demo-ed our new skyvu lantern and popular em.glaze flat glass rooflight; and our hugely popular jazz-themed party on late night Wednesday.
"We ran our 'We Go Above' marketing campaign which communicated our products and service offering, and helped us drive visitors to FIT. Through social, PR, direct mail, and advertising, we were able to create a buzz before and during the show that ultimately helped put the brand firmly on the map. Having great synergy with the fantastic FIT Show team right from the first discussions about stand space options was the thread that pulled all our efforts together and I believe is what makes FIT Show so much more of a family dynamic than other industry trade shows."
Morley Glass, who drew and converted the highest number of visitors to FIT Show, was recognised as the overall winner in the 'best use of social media' category. The campaign was prevalent across all channels, with a strong emphasis on Instagram, which has grown in popularity exponentially across the industry over the last 12 months. Marketing assistant, Charlotte Gilbert said: "We're buzzing to have bagged the award for 'best use of social media', which completes a running streak for us at FIT Show 2023, having won the prize for driving and converting the most visitors in our category. We pushed our campaign far and wide using social media, with Instagram proving to be a strong channel for us this year. We're excited to start the ball rolling with our 2025 campaign!"
Quickslide, one of the industry's leading manufacturers and suppliers of double glazing, windows, and doors, were highly commended in the 'best use of social media category'. Marketing manager, Sandra Berg said: "FIT Show is all about developing relationships, and our use of social media is no different. We used (and still use) our social media channels to humanise the Quickslide brand and to connect with people before, during, and after the show, and I'm pleased that our efforts have been recognised."
Speaking about the awards, FIT Show event director, Nickie West said: "Congratulations to all of our marketing award winners. The standard of entries was extremely high, with our exhibitors pulling out all of the stops to deliver first class campaigns for our tenth anniversary event. What better way to mark a decade of FIT Show?
"We take our exhibitors on the FIT Show journey with us, from the moment they sign up to exhibit right through to after the show. The brands that fully embrace this process get the best return on their investment from exhibiting.
"Thank you so much to each and every one of our exhibitors for setting the bar so high, this is one of the key success factors for FIT Show, and why it continues to be the UK's number one event for the fenestration industry."
FIT Show is the UK's leading trade show for the window, doors, glass, hardware, components and roofing industry. FIT Show will return to the NEC, Birmingham from 29 April - 1 May, 2025.