27 Jan 2021
FIT SHOW & BUSINESS PILOT TEAM UP TO INCREASE INSTALLER PROFITABILITY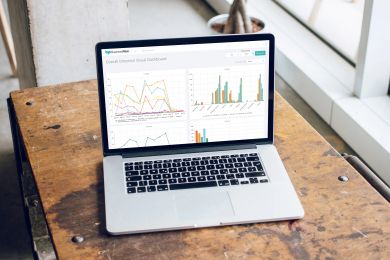 FIT Show has teamed up with Business Pilot, the cloud-based ERP / CRM system for fitting and installation companies, to develop a series of guides to help installers increase profitability.
The 'WorkSmart' series will focus on the data that installation businesses should be extracting to help them streamline operations, making them more profitable. 'WorkSmart' will run monthly in the lead up to FIT Show's new 26 - 28 September 2021 dates, when the UK's number one event for the glass and glazing industry will return to the NEC.
The first in the series, 'WorkSmart - Are you profitable?', uses exclusive data and insight from the Business Pilot team to challenge installation companies into looking beyond the order book and analysing if they are actually more profitable, or just busy.
Speaking about the campaign with Business Pilot, FIT Show event director, Nickie West said: "A key theme for FIT Show 2021 will be helping our audience to do better business and, ultimately, improve their bottom line. We recognise that to deliver true value, above and beyond the three physical days of the event, we have to look at new ways to deliver content to our audience.
"We are always looking at new and innovative ways to work with our exhibitors to extract the information that will add the most value to our audience. Whilst visitors will be able to see Business Pilot at FIT Show in September, we wanted to work with them to develop the co-branded 'WorkSmart' series to start adding value before visitors walk through the halls. We're excited to announce the launch of this series."
Elton Boocock, Managing Director, Business Pilot, said: "We have seen how radically things can change in the last 12-months and it's really important that as businesses, we remain agile, adapt to those challenges.
"The WorkSmart series is about understanding how the commercial landscape has shifted and how installers can adapt to those changes, ultimately making their businesses stronger and more profitable.
"We're delighted to be able to partner with the FIT Show, which is itself a case in point of an organisation which is adapting to change, and we look forward to catching up with the industry in person in September."

Read part one of FIT Show & Business Pilot's WorkSmart series here & watch the video here.