08 Mar 2022
FIT SHOW FLIES INTO 2022 WITH RECORD BREAKING INDUSTRY SUPPORT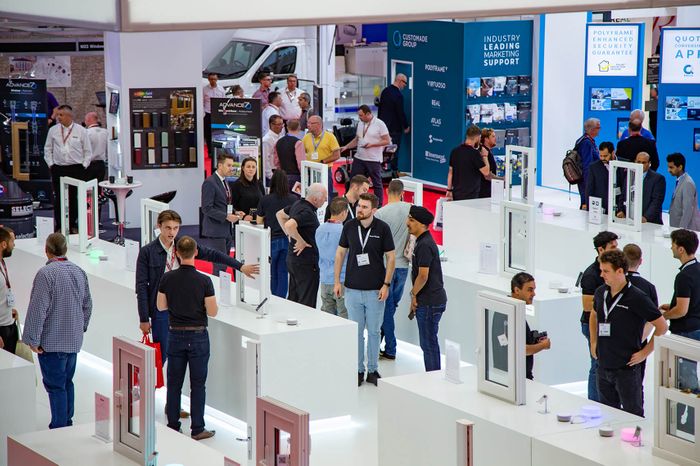 FIT Show organisers have announced record levels of industry support for its delayed 2021 event, which is due to return to the NEC Birmingham from 10 - 12 May, 2022.
Visitor registration is currently 50% above the same point in the campaign for FIT Show 2019 show, whilst a total of thirteen brands have signed up to exhibit or increased their stand size in the month of January alone.
When FIT Show returns in May it will be the first live European trade show for the glass, glazing, windows, doors, conservatories, hardware and components industry in three years.
Organisers have reported that there will be an exciting lineup which includes a combination of brand leaders, new and exciting start-ups, FIT Show first-timers and some well known brands who will be returning for the first time in years.
In January alone, machinery giant Haffner Murat increased its space to 610sqm, making it the largest stand in FIT Show's history, in order to be able to showcase more running machinery such as the Graf Synergy Range. Fenestration industry recruitment experts, Chase Taylor have also taken more space at the show, as did composite decking supplier, Ronjack.
Debut FIT Show exhibitors who have signed up in recent weeks include bespoke metal door manufacturer Strongdor and modular steel outbuildings manufacturer Telluria. They'll be joined by FIT Show first-timers ICB Fabrications, sustainable merchandise supplier Media HUT, Checkatrade and Solar Calibre Doors.
Returning brands to join the lineup include machinery experts Emmegi, who are joined by bespoke timber window, door and fire doorset manufacturer West-Port Timber, window and door manufacturer Force 8 and hardware manufacturer J Banks & Co Ltd.
FIT Show event director, Nickie West comments: "We really have hit the ground running this year and I am delighted to see so many exciting brands, both new and returning, added to the floorplan in recent weeks.
"The lifting of UK restrictions and delay of Fensterbau have boosted both exhibitor and visitor enquiries, making the UK a safe haven for those looking to connect their brand with the market, en masse, via a trade show. We're proud that FIT Show will be the first major European trade show for the entire industry, post-pandemic.
"In the coming weeks we'll be running an online exhibitor enhancement day on Wednesday 2nd March to ensure that all of the brands that have shown their support by choosing to exhibit will be armed with all of the information they need to drive the best possible return on investment.
"We're working hard behind the scenes on our learning programme, which is taking shape at pace. We'll be delivering the very latest information about key industry issues, including presentations about the Approved Documents F, L & O covering the upcoming changes to Building Regulations, which are to come into force from 15th June.
"We'll also have content that helps installers and fitters to do better business - from managing their supply chain and improving efficiencies through to growing their portfolios to increase profitability.
"Our focus from March onwards will include building on the fantastic visitor pre-registrations that we have already amassed over the last few months. We're excited to start the visitor campaign in earnest ahead of welcoming our entire community back to the NEC in May."