28 Sep 2022
FIT Show Promotional Campaign Wins G Awards 2022 Finalists Spot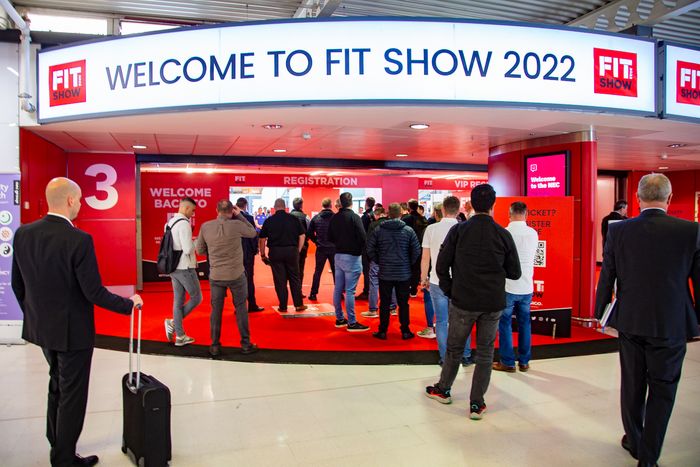 FIT Show organisers are celebrating after the campaign for its May 2022 event has been announced as a finalist for the 'best promotional campaign' in the G Awards 2022.
Now in its 18th year, the G Awards recognise and reward excellence in the glass and glazing industry. The event is dedicated to rewarding innovation and exceptional performance from the best companies and the best people in the UK market. The ceremony will take place at London Park Lane Intercontinental on Friday November 29, 2022.
FIT Show's campaign for its May 2022 event had to work harder than ever to keep its audience engaged over a three year period due to the postponement of the show, which was adversely impacted by the pandemic. The campaign focused on bringing everyone back together again, face-to-face, for the first time in more than three years.
Delivering a drip-feed of content across multiple channels, FIT Show's campaign was designed to keep the brand front of mind, retain brand loyalty, convince people it was safe to return to FIT Show and remind them of the benefits of attending FIT Show.
The communications campaign set out to provide a consistent voice and tone for FIT Show supported by tailored messaging for the specific audience groups. It was delivered across the right channels, at the right time to deliver maximum impact and was designed specifically to create a two-way conversation, engaging key audiences at every stage in their FIT Show journey.
Speaking about being announced as a G Awards finalist, FIT Show event director Nickie West said: "We're absolutely delighted to have been recognised as finalists for the 'best promotional campaign' for the G Awards 2022. Like many organisations, we faced unprecedented challenges when developing and delivering our campaign for our May 2022 event.
"Our promotional campaign had to retain visitor loyalty for three years with uncertainty around the final show date for months, retain both our exhibitor and visitor base - without being able to visit key accounts - as well as convince people that coming to the FIT Show was safe. All of this with the backdrop of some of the toughest supply chain and cost issues the wider industry has ever faced! In spite of all of this, we ran a first class exhibition which was hugely successful thanks to the loyalty of the brands and people within this amazing industry!
"I'd like to wish all of the finalists the best of luck. There are lots of familiar faces amongst the lineup and we look forward to celebrating with each and every one of them at the ceremony in November!"
Over 70% of space has already been allocated for FIT Show's May 2023 ten year anniversary edition which returns to the NEC from 23 - 25 May next year.