02 Mar 2021
FIT SHOW STRENGTHENS TEAM WITH KEY APPOINTMENT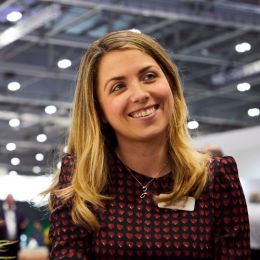 FIT Show organisers have announced a key appointment to its FIT Show marketing team with the appointment of Zoe Wooster as portfolio marketing manager.
Wooster joins FIT Show from Futurebuild where she spent three years as marketing manager and played an integral role in taking the sustainable built environment event independent.
The appointment comes at a pivotal time for FIT Show, hot on the heels of announcing its new September 26 - 28 dateline, and following on from the Government's positively received 'roadmap to recovery' which will see the safe return of live events from June onwards.
Wooster will work across each of the shows within the Montgomery Groups 'Design & Build' division, which includes FIT Show, Visit Glass, W Exhibition & Elements. She has a wealth of experience spanning 15 years within live events across the built environment sector, with a particular focus on sustainability.
As well as marketing for Futurebuild, Zoe's past roles have seen her work across events such as CIH Exhibition, Homes, RESI Conference and Awards (part of the Property Week portfolio) and The Property Awards.
Speaking about her appointment as portfolio marketing manager, Zoe Wooster said: "Like so many people, I've missed the buzz you get when you walk into an event and cannot wait to get back to the NEC for FIT Show in September. I am delighted to join the FIT Show team during such a key period for both the home improvement sector and live events industry as a whole.
"The built environment sector is very close to my heart and I have been fortunate to work with a plethora of leading experts and associations within this sector. I am looking forward to applying my skills and knowledge to FIT Show, where key themes such as sustainability are only going to grow in prominence."
FIT Show event director Nickie West added: "We're very excited to announce Zoe's appointment. With a wealth of experience within the built environment arena, gained across multiple live event platforms, Zoe is just the person we need to steer our portfolio of events through this period of recovery.
"We've got ambitious plans to broaden the FIT Show proposition above and beyond the three physical days of the show, as well as lots of new feature and content ideas. Zoe will play an integral role in bringing these plans to fruition. I am sure that our FIT Show community will welcome Zoe with open arms and look forward to introducing them to her, face-to-face, in due course."
FIT Show is the UK's number one, award-winning showcase for the glass, glazing, window, door, hardware and components industry. FIT Show will return to the NEC 26 - 28 September 2021, Halls 17, 18 & 19.