20 Jan 2022
FIT SHOW SUPPORTS FENSTERBAU 2022 POSTPONEMENT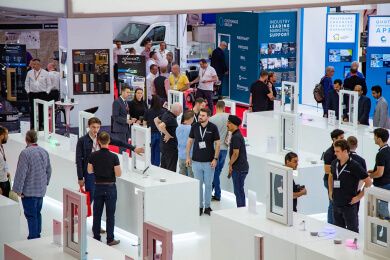 FIT Show event director Nickie West responds to the announcement that Fensterbau Frontale has been delayed from March 29 - April 1 until 12 - 15 July 2022.
"FIT Show once again supports the announcement that Fensterbau Frontale has been delayed until July 12 - 15, 2022. This cannot have been an easy decision for the organisers, especially given that events are permitted to go ahead in Nuremberg.
"The organisers have listened to their stakeholders, who were concerned about rising rates of Covid and potential imposing of restrictions, and created a new, more certain timeline for the industry to work towards.
"The UK's successful vaccination rollout coupled with the easing of travel and Covid restrictions have all contributed to it being recognised as the most open country in Europe. This has enabled the UK events industry to make a strong and stable comeback in recent weeks, which will be further bolstered by this week's announcement that all Covid restrictions are to be lifted in England.
"The new Fensterbau dates mean that FIT Show will be the first major European fenestration industry trade show to take place for three years when we return to the NEC in May (10-12, 2022) with our delayed 2021 event.
"FIT Show will then return in May 2023, as planned, and continue with its biennial frequency falling in line with Fensterbau's biennial frequency thereafter.
"On behalf of the whole FIT Show team, we would like to once again extend our support to the Fensterbau team and its exhibitors . We are looking forward to supporting the event when it returns later this year."