23 Feb 2021
FIT SHOW WELCOMES 'ROADMAP TO RECOVERY'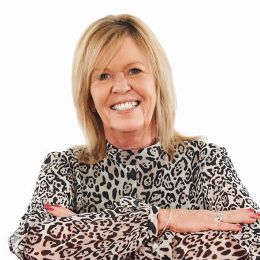 FIT Show organisers have welcomed yesterday's 'Roadmap to Recovery', as outlined by UK Prime Minister Boris Johnson in Parliament (Monday 22nd February 2021).
The highly anticipated 50-page road map will see the Government relax coronavirus lockdown restrictions across England in phases between March 8th and June 21st this year.
FIT Show event director, Nickie West comments: "Like the majority of the country, I watched and welcomed yesterday's Government outline of our 'roadmap to recovery'. Whilst we have all learnt that we cannot take any new measures for granted, and that the timeline is 'contingent on data and not dates', the roadmap that has been presented appears to be both cautious and realistic. It provides a solid and positive timeline for everyone to work towards.
"I believe that the roadmap presents even more reasons for prospective FIT Show exhibitors to book with confidence. The fact that we are working towards an end date of June 21st is a welcome milestone, providing a solid three months between things returning to 'normal' and FIT Show opening on September 26th. VEKA, Haffner, Kubu, Kommerling, Renson, Smart Ready, Cortizo, Korniche, Exlabesa, Camden Group and Hormann are just a few of the brands who have thrown their weight behind our new September dates.
"From a visitor's perspective, people can register to attend FIT Show with the confidence that restrictions around large gatherings and social distancing should have been completely lifted, whilst hopefully having been vaccinated in line with the Government's July target.
"Exhibition organisers are experts in delivering safe and successful events. The June milestone will allow us to put in place any necessary measures for rapid testing, mask wearing and such like, should we need to, before FIT Show opens its doors to the public.
"There has been a huge show of confidence from the event industry that large scale events will bounce back this summer. In the last few weeks alone we have seen new June dates announced for Royal Ascot and the announcement of the co-location of four major Event Partners shows at the NEC from 7th - 8th July. There have also been several successful large scale event pilots overseas in recent months, an approach which is set to be adopted in England from May onwards.
"For the fenestration industry, the roadmap to recovery offers clarity around working in people's homes as well as the reopening of showrooms. Whilst the industry has remained buoyant throughout the pandemic, with a huge uplift in homeowner enquiries, we know how important it is for people to be able to see products up close and in the flesh. Showrooms reopening will allow them to do just that.
"Likewise, we are anticipating an even bigger demand from FIT Show visitors who will be eagerly anticipating having the first opportunity to see the latest products on the market since our last event in 2019.
"The sentiment across the sector is very much that people are desperate to get back to face-to-face business. There has been no industry event since 2019 and throughout this time businesses have still been developing new products. Brands are relying on FIT Show 2021 as a platform to bring these products to market. It's going to be a very exciting showcase of the very latest products from every corner of the industry. And a celebration of bringing everyone back together again.
"Behind the scenes we have been looking at ways to increase the shelf life of the content delivered at FIT Show, and how we can extend our whole offering above and beyond the three physical days at the show. You can expect to see some hybrid elements to our next installment, but it will still very much be the live FIT Show platform that our audience wants and expects. We cannot wait to get back to FIT in September!"