09 Mar 2023
GGF INVITES FIT SHOW VISITORS TO 'COME AND PRESS THE FLESH AND SEE WHAT WE ARE ALL ABOUT' (STAND T41)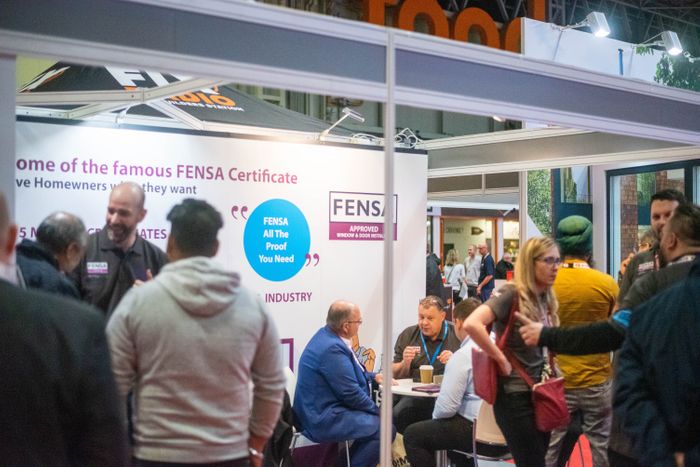 In line with what the organisation says is a more open, transparent and accessible GGF, the people responsible for running the Glass & Glazing Federation and its associate bodies FENSA, BFRC (Window and Door Energy Ratings), Installsure (specialist insurance) and RISA (inspections), want visitors to this year's FIT Show to 'come and press the flesh' to find out more about how each organisation works.
In addition to a number of new initiatives launched by GGF in recent months – including the Skilled Pathways Training scheme, Window of Opportunity research and the glass recycling scheme – GGF officers believe that FIT Show presents a rare opportunity for visitors to learn more about the organisations that represent the UK glass and glazing industry and thousands of member companies.
Tom Butler, Head of Sales & Marketing explains: "The GGF Group continually researches, develops and launches initiatives designed to provide members and non-members with valuable and tangible support. But we welcome the opportunity to actually meet the people that we serve who are at the coalface every day. We believe that meeting people face-to-face will allow us both to understand each other better. The FIT Show provides that opportunity – come and find out what we are about!"
In the past year alone the GGF and its sister organisations have been responsible for launching Pulse Testing to assess trickle vent requirements on a property and a free glass recycling service which adds to the aluminium and PVC-U frame recycling operations, for which the FIT Show provides an ideal forum at which visitors may discuss – and book! – these and other services.
"We will have staff on hand throughout the FIT Show to discuss the enormous number of initiatives and support services that GGF Group provides for every level of the glass and glazing industry," says Tom. "This is the best opportunity we will have for a couple of years to meet each other."