07 May 2019
GGF PROMISES STIMULATING SEMINAR AT FIT SHOW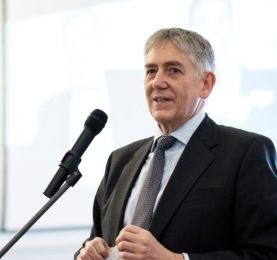 The Glass and Glazing Federation's Group Chief Executive, Kevin Buckley is set to open the Seminar Programme at this year's FIT Show and he is promising a "stimulating presentation" with "new information" about the industry.
On his presentation which takes place at 10.30am on 21st May in the Insight Theatre in Hall 20 of the Show, Kevin commented, "In my presentation, I will be sharing information that our industry will never have heard before. There will be revealing insights from the extensive market research we conducted last year and also some internal plans that we have yet to share.
Our aim is to provide these insights to help companies cope with the challenges ahead in our ever changing trading environment."
In 2018, the GGF conducted over 20 surveys of the market covering many areas such as sector growth, supply shortage, industry concerns and consumer perceptions. The GGF is aiming to release a state of the industry report based on the findings in the last quarter of 2019.
Kevin added, "I would urge all those interested in attending my opening seminar to book early to ensure a place. I believe the information in my presentation will be of interest to all forward thinking companies in our industry."
To book your place at this seminar please visit https://www.fitshow.co.uk/sessions-2019#/seminars/ date