03 Feb 2020
GGF RESPONDS POSITIVELY AT FIT SHOW DECISION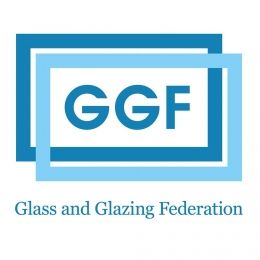 The GGF has welcomed the decision by the Organisers of FIT Show, to revert the show to a biennial format with the next event confirmed to take place on Tuesday 25th to Thursday 27th May 2021 at the NEC Birmingham.
The decision now means that there will not be a FIT Show in 2020. However the GGF views the change as very positive step in what is still an uncertain political and economic climate with the UK set to leave the European Union this month.
James Lee, GGF Director of External Affairs commented, "The GGF has fully backed the FIT Show from the very start going back to 2013 and will continue to support and promote the show for 2021. This decision has many advantages for our industry which will no doubt be affected by the transition of Brexit over the next twelve months. With the FIT Show now scheduled for 2021, it will give companies more time plan and budget for the UK's premier fair for the glass, glazing and fenestration industries. The GGF will have brand presence at the show and we hope to be able to share more of our plans in the next few months."
The FIT Show has proved to be a great success in the industry since its inaugural show in 2013 at Telford. Since then it has become bigger and more prestigious, moving to Birmingham NEC and developing new features for the increasing number of exhibitors and visitors.
The decision to revert back to a biennial event proves the FIT Show is listening to its customers to ensure the industry has a trade show to be proud of, Nickie West, FIT Show Event Director commented, "We have listened to the many active voices in the FIT Show community and will return the event to its most popular frequency, and everything that has made it a success. We can now pursue that enthusiasm and focus on delivering a fantastic FIT Show in 2021"
John Agnew, GGF Managing Director commented, "Given the economic and political backdrop affecting the UK at present, I fully understand and support this decision by the FIT Show Organisers. The GGF has always been supportive of the show and this will continue to make sure the 2021 event gives the entire industry welcome boost."