04 Jul 2023
HAPPY BUYERS FOR EMMEGI AT FIT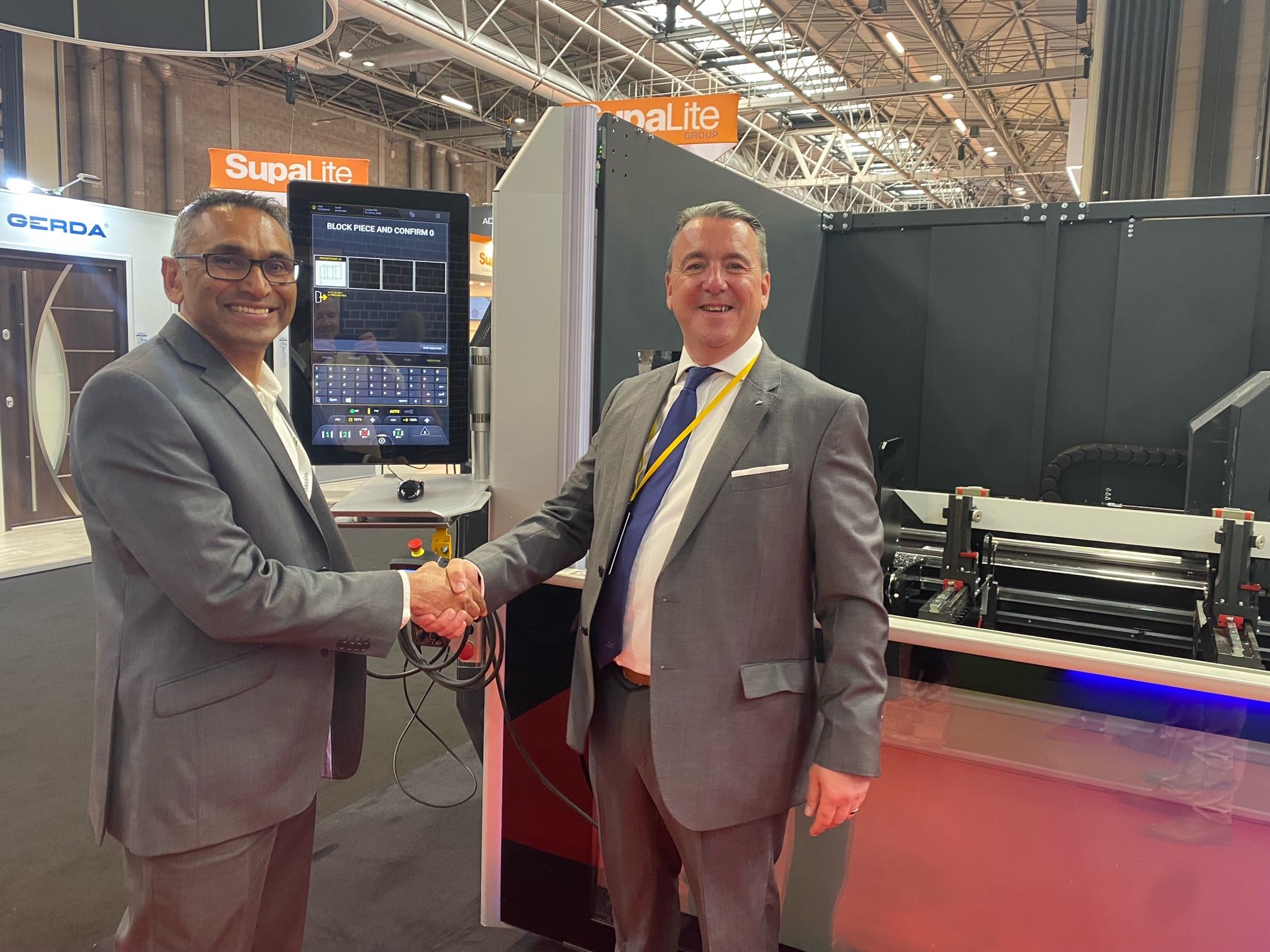 Three very happy buyers have taken ownership of the machines which were featured on the Emmegi (UK) stand at FIT.
Paul Tonks from Wow Aluminium in Gainsborough shook hands with Sales Manager Martin Linnell on his new Itaca Solution Crimper.
Kanji Hirani, Managing Director of Maidstone based Kawneer specialist Leay Windows, came to the show to sign the deal on a new Comet X4 CNC machine with Sales Manager Andrew Jones. And, after the show the Phantomatic M4L which also featured on the stand, was delivered to Darius Daugela from Tru Windows in Camberley.
Ian Latimer, Managing Director of Emmegi (UK) said: "There's never been any doubt about the value of the FIT Show to the machinery sector. It's almost a unique opportunity for anyone who's in the market for a new machine to see various models up close and in action. They can directly compare competitors side by side and get advice on the best model for their needs.
"Darius from Tru Windows actually saw a Phantomatic for the first time on our stand at FIT in 2022, so it was particularly timely that the machine he ordered as a result of that visit was on display this time around."
Wow Aluminium is a dedicated Emmegi (UK) customer with an impressive factory which already includes a 4-axis Phantomatic M4 machining centre and Precision TS2 twin-head saw. The Itaca Solution crimper is a valuable addition to the production set up, saving time and enhancing the quality of the finished frame corners.
Paul said: "I've been so impressed by the quality and service from Emmegi (UK) that I recommended the Phantomatic M4 to my brother for his fabrication business and I even put an Emmegi profile trolley on my Christmas list!"
Also an existing Emmegi (UK) customer, Leay Windows has bought the 4-axis Comet X4 to update the 3-axis Phantomatic T3A which is already in the factory. Kanji Hirani, commented: "It was a nice touch to see the Comet X4 branded to Leay on the stand – a great example of personalised service!"
The full range of Emmegi (UK) machines are at: https://www.emmegi.com/en/home