30 Mar 2022
INDUSTRY HEAVYWEIGHTS TO PROVIDE MARKETING MASTERCLASS AT FIT SHOW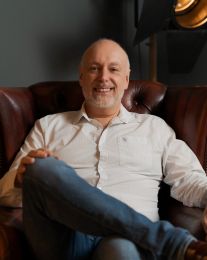 Visitors to this year's FIT Show will be able to find out everything they need to know about marketing courtesy of two of the biggest names in the industry.
Leading full-service marketing agency Purplex and award-winning specialist data supplier Insight Data have come together to provide an exceptional space for business owners and marketing professionals.
The impressive Marketing Village' stand will showcase the latest marketing thinking, strategies and tools to help companies build their brand, generate leads and create real growth.
Teams will be on hand to discuss all aspects of business growth, marketing strategy and the latest marketing thinking and provide expert advice to help companies get more from their marketing.
Visitors will also be able to have a free demonstration of Insight Data's cutting-edge SalesTracker software and an augmented reality product that will transform the way installers sell conservatories.
The stand will also feature an enclosed seminar space that will include a series of specialist, quick-fire, seminar sessions each day on everything from how to utilise marketing data to grow a successful and profitable business and the latest digital solutions for the industry, to the newest trends in PR, social media and SEO and analysis of Insight Data's latest industry report.
There will also be a daily slot from Insight data and Purplex founder Andrew Scott, who has acquired, built and sold several window companies over a 35-year career and now advises some of the biggest names in the industry.
Andrew said: "After an unprecedented two years, businesses will be facing more challenges as the market steadies. The purpose of the Marketing Village is to provide fabricators, installers, and the wider fenestration market with valuable advice on how to navigate the changing landscape and create real growth.
"We're advising businesses to focus on their brand and reputation, and align sales, operations and marketing under one clear strategy – and we are looking forward to sharing our thoughts on how best to apply this."
The Marketing Village can be located at stand E61, and visitors are welcome to drop into any seminar session.