07 Nov 2023
JDUK Extends Colour Offer Through to the End of 2023, Providing Customers with Continued Savings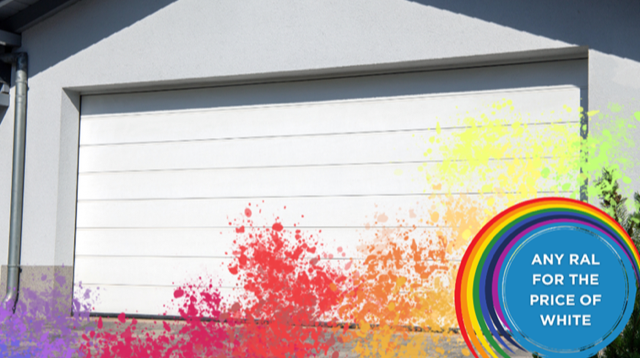 After a very warm reception, West Yorkshire-based specialist door systems supplier JDUK has announced the extension of their colour offer on their range of Pro Plus sectional garage doors to January 2024. Providing homeowners with aesthetic control to ensure their ideal designs come to life, the incredible colour offer entitles customers the choice of any colour from the Classic RAL palette, for the same price as white.
JDUK Door Systems is dedicated to offering its customers total design control, which is why it has spent years curating its product range of high performance, durable, quality doors without compromising on style. Now available until January 2024, the colour offer enables homeowners to personalise their Pro Plus garage doors with a variety colour options, in a range of panel designs and textures. This design freedom will increase properties' kerb appeal and give any home a unique finish, all at an incredibly low rate.
Available in a wide range of design options, the Pro Plus range provides competitive levels of sound and thermal efficiency, with a sound insulation coefficient of Rc=24db and 40mm insulated wind resistant sectional door panels. The extensive range of designs, finishes and colours on offer at JDUK mean that their products will suit any property, whether it's a traditional home or the most contemporary design.
Sales and Marketing Director for JDUK, Jason Wade explains, "Customer care, value, and design freedom have consistently been two of our highest priorities at JDUK. This colour offer is an ideal way for us to implement these values in our product offering, and reminds our customers that choice, quality and competitive prices are always available at JDUK. Extending the offer to the end of the year gives customers the flexibility to make a more informed decision about which colours and finishes they want without feeling rushed by pressure sales tactics."
Please note that the extended colour offer doesn't include pearlescent or florescent colours.
To find out more about the fantastic products on offer at JDUK, you can go to their website at https://www.jdukltd.co.uk/, call them on 01924 472 924, or email them at info@jdukltd.co.uk.