05 Oct 2021
KUBU WILL GET CLEVER AGAIN AT FIT SHOW 2022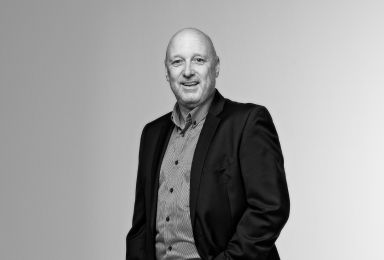 Kubu have welcomed the decision by the exhibition organisers to put the FIT Show back to May 10-12th 2022, whilst also promising to plough on ahead with an intensive product development programme, which will include the industry's first dedicated smart-sensor for windows, as they move firmly into the smart-home market.
The September date was one in which Kubu had bold plans for with the launch of the new window sensor, along with other exciting new hardware, software and firmware developments. Kubu is a platform that's expanding into one that's part of the connected home, thanks to a number of smart integration partnerships that firmly position Kubu in the Internet of Things (IOT).
Other marketing initiatives and campaigns are now being put together to help ignite further interest in the market for smart-sensors in all windows and doors. This will open up considerable sales opportunities within the new Kubu Pro Installer campaign too, the business says.
Mark Bromley, CEO of Kubu commented: 'We expected that FIT Show 2021 would be a watershed moment for the industry as we looked to take our Kubu smart-sensor platform into the wider smart home market. But nonetheless, we will carry on this product development drive through other marketing channels and in close collaboration with our manufacturing partners. The expectation will be that by the time FIT Show comes around in May 2022, thousands of Kubu window smart-sensors will have been activated, making us the pioneering and go-to brand in the sector.
He added: 'With the cost to activate a whole home the similar to that of a single smart lock, it's also at a strong price point at the consumer level. In the coming months we'll also be announcing several important strategic declarations, that will further amplify the opportunities for Kubu and our important partners.'
For further information about becoming a manufacturing partner or Kubu Pro Installer then please visit kubu-home.com, e-mail support@kubu-home.com or call 0330 555 9545 for a free information pack. You can also follow them on all leading social media platforms @KubuSmart.