03 Oct 2022
MACO to Showcase a Decade of Innovation with FIT Show 2023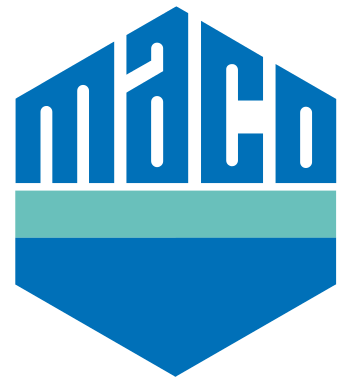 MACO Door & Window Hardware (UK), the leading European windows, doors and sliding doors hardware manufacturer, has joined the ten year anniversary line-up for FIT Show 2023 (Birmingham NEC, May 23 - 25, 2023).
MACO joins FIT Show for its ten year anniversary event, having exhibited at FIT Show's launch instalment in 2013 and five editions of the UK's only dedicated trade show for the window, door, glass, hardware and components over the past decade.
The Hardware Solution specialist will occupy a unique stand space which promises to bring something different to the norm, illustrating its own journey of innovation since it began its FIT Show journey in 2013.
Speaking about their decision to support FIT Show 2023, Kevin Whiting, MD of MACO Door & Window Hardware (UK) commented: "There is so much synergy between our own journey of innovation over the last ten years and that of FIT Show's. We share a lot of the same values.
"Our new product development has aligned with our presence at FIT Show across the years, from Door solutions such as the Z-TA which has evolved into the A-TS Automatic Door lock, as well as, M-Spag to the MKV Platform.
"We're proud to support FIT Show 2023 and will be bringing a range of solutions that really will see a step change in true innovation for the industry, all presented in a very exciting format. It's always important for us to Connect or as we would say MACOnnect with the market face-to-face and FIT Show is the ideal platform for us to do just that.
"We've got exciting plans in store for our return to FIT Show - all will be revealed in the run up to the event at the NEC next May!"
FIT Show event director, Nickie West added: "MACO embodies everything that FIT Show stands for as the UK's number one event for the fenestration industry. We have watched the brand grow with us over the years and I am truly excited to see what they have in store for our celebratory event in May.
"The word innovation can often be batted about too easily but, together with our exhibitors, we have been able to showcase the very best that the windows, doors, glass, hardware and components industry has to offer - all under one roof. I'd like to extend a very warm welcome back to Kevin and the MACO team - see you at FIT!"
The floorplan for FIT Show's seventh instalment has seen significant support from across the fenestration industry in recent months. The line-up includes a number of heritage brands who have had a presence at every show, returning and new brands.
MACO joins the likes of Haffner Ltd, ODL, Cortizo, Morley Glass & Glazing, Made For Trade and Glazpart. The 2023 lineup also includes debut brands; Brett Martin, Düspohl Maschinenbau GmbH, Metsa Wood, Security Doors Factory, AlloTools, Technal UK, Caribbean Blinds, Atech Makine, Kozza Raling and Schtec Makine.
FIT Show brings every link in the fenestration supply chain together under one roof across three days. Exhibitors include fabricators, systems houses and suppliers of the leading products and services across windows, doors, flat glass, hardware and components.
FIT Show will continue to follow a biennial frequency, placing the show in Fensterbau Frontale's 'off year'. The May 2023 edition will be followed by FIT Show 2025 and return every other year thereafter.
ENDS.
For press enquiries: contact PR & content manager, Jess Hardisty - jess@fitshow.co.uk / +447871 544330.