22 Dec 2022
Made For Trade Introduces Leigh Greenwood as Head of Business Development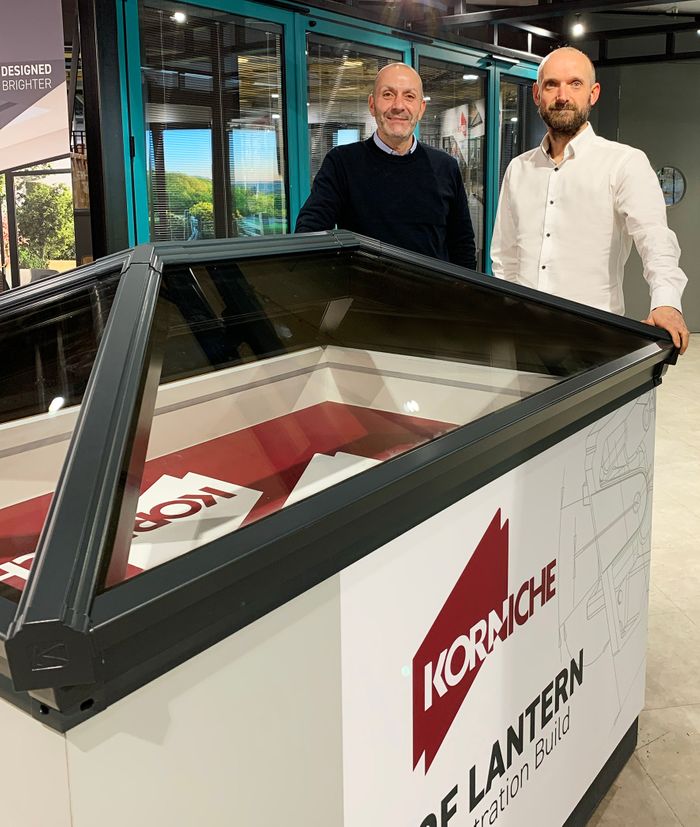 With continued growth and sales success across the last 12 months, the new appointment is the next recruitment step for the pioneering Northeast firm.
Made for Trade are delighted to welcome Leigh Greenwood to the company as Head of Business Development.
As the family firm continues to expand and break new ground in the fenestration market, this new role focused on business expansion was introduced. MFT sought someone with a hands-on approach who could assist with plans aimed at new market sectors whilst further increasing sales and improving the already exceptional service offering to new and existing customers.
Thanks to significant experience in the industry, Leigh's appointment will further bolster Made for Trade's knowledgeable Sales and Marketing team and maintain the company's enviable trajectory as the Korniche-branded range of innovative glazing products increase their market share.
Leigh joins the loyal and dedicated team at the Wynyard HQ where his expertise will allow him to assist with bringing in new accounts and trade partners, as well as ensuring the dependable support remains market-leading and second to none for existing customers.
Leigh's commercially minded approach will help elevate the already enviable skillset of the MFT customer services department, whilst ensuring that sales and marketing offer the most efficient quotations via access to the Korniche KwikQuote online software. This market-leading tool enables MFT customers to produce quotations instantly – Leigh will look to expand on the success of KwikQuote, which is proving to be the ideal solution for merchant and business branches for account and quotation management.
Leigh joins MFT at an exciting time in its growth journey; following a hugely successful period of sales across the last two years, he will look to build on every aspect of the business whilst developing new relationships and nurturing existing partnerships.
Alongside recent accolades covering everything from customer service to manufacturing, appointing dedicated Business Development personnel will ensure that MFT continues to increase their market share and further build their reputation of providing the best products with the best service at the best price.
Thanks to a proven track record of developing successful sales teams in his previous professional roles, it hasn't taken long for Leigh to begin making an impact. He has started making new connections and establishing relationships with both existing customers and new trade partners looking to source the most innovatively engineered fenestration products in the UK.
Speaking of his appointment, Leigh said: "It's been amazing to see the scale of the Made for Trade operation. As an established business with many years in aluminium fabrication that has developed a brand and product set, it clearly has great affinity with builders and installers. MFT's commitment to their customers shines through with product support, demand driving exhibitions, advertising, and continued investment in partner quoting software delivered to the highest standard. I've admired the business for several years now and can't tell you how excited I am to be part of the Family/Team. As the Market Leader for aluminium Bi-folding Doors and Lantern Roofs they are constantly driving innovation with their 'inhouse' Engineering Deportment. Working with our Sales Team, both internal and external, I'm really looking forward to introducing our award-winning product range to a new range of Customers."
Based from the company's Wynyard HQ, Leigh's ultimate objective is to further drive customer sales to trade partners, initially with MFT's two key products from the Korniche brand: the multi-award-winning Korniche Bi-folding Door, and the game-changing, highly innovative Roof Lantern system.
With a multitude of awards for business service and product in both the Trade and Homeowner sectors, the time for new trade partners and installers to take on the Korniche products and MFT fabrication has never been more optimal; something that Leigh hopes to capitalise on, in what is set to be a busy 2023.
If you would like to know more about MFT accounts, Korniche products, and trade partnership opportunities with a multi-award-winning operation in 2023, please get in touch with Leigh direct to see how we can further your business with Made for Trade products.