01 Dec 2022
Morley Glass proud to be part of FIT's 10th anniversary show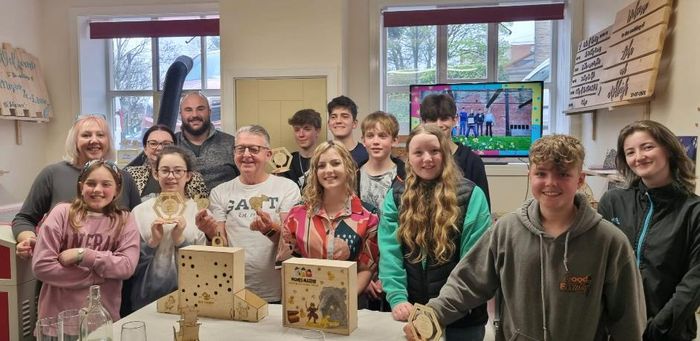 With only six months to go before the 2023 exhibition opens its doors, the Morley Glass team is busy progressing its plans for the next FIT Show with the focus on revealing even more integral blind innovations to the fenestration sector.
After the success of the 2022 show, Morley Glass and its exclusive integral blind systems manufacturer Pellini S.p.A. are working hard ahead of May's event to be ready to launch a series of new developments for Uni-Blinds®, with two new products already confirmed for launch in April.
All built with the world-renowned ScreenLine® systems inside, these are set to offer even more ways to tailor integral blinds to homeowner tastes and to meet commercial specifications.
Ian Short, Managing Director of Morley Glass said: "It may seem like only yesterday that the first show took place, but the 2023 FIT Show will actually be the tenth anniversary event. This longevity shows how resilient the show has been, particularly given the disruption of the pandemic, and demonstrates that it still the must-attend event in the industry's calendar to get together and explore the best of what our sector has to offer.
"Speaking with our customers and supply chain partners, the FIT Show's 'everyone's going' slogan is as true today as it was a decade ago and we are already looking forward to being there again. Our experience of this year's show was extremely positive, not only as a platform to present our current Uni-Blinds® integral blind systems portfolio, but also to get insights from installers about what they would like to see in future. This makes the FIT Show a truly unique event."
The 2022 FIT Show gave Morley Glass an opportunity to launch several new integral blind developments which are already proving popular with customers. These included the symmetrical version of its top selling Venetian cordless slider integral blind system, the SV+, which is now selling in volumes of around 1,000 units every month, and ScreenView®, a new system designed specifically for hospitals where hygiene and infection control are crucial.
Ian adds: "We were delighted with the response we had to all our integral blind systems at this year's show, but we know the service we provide continues to be as important to installers. That's why we continue to innovate on both fronts.
"Our close partnership with Pellini ensures we can offer a standard 10-12 day lead time, backed with complimentary nationwide delivery, which helps installers to provide a quick turnaround for homeowners and end-users – no waiting around to complete the sale or installation. And our free post-consumer glass collection and recycling service helps installers save money and the hassle of arranging waste disposal, as well as being important from a sustainability point of view."
Find out more at www.morleyglass.co.uk.