25 Mar 2021
MORLEY SET TO MAKE BIG IMPRESSION AT FIT SHOW 2021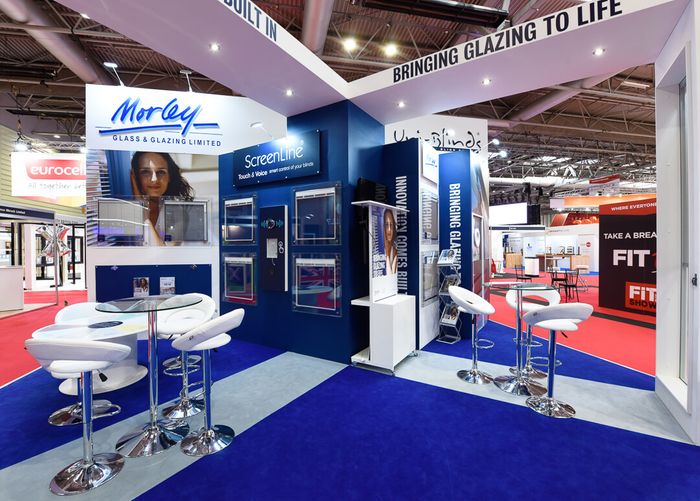 Integral blinds manufacturer Morley Glass & Glazing is set to make a big impression with its 110m2 exhibition stand at the FIT Show in September.
Managing Director Ian Short said: "We are taking more than three times the amount of space than in 2019. The extra-large stand will have access from all sides to allow for social distancing, and to provide sufficient space to showcase our latest product range. With the vaccination programme in place, we are hopeful that the industry will feel confident in attending a face-to-face event by late summer. There seems to be a growing appetite to meet in person and to be able to explore new product and business opportunities in the real, rather than the virtual, world."
One of the new products that Morley Glass & Glazing will be exhibiting on stand F25 is its exclusive range of pleated blackout blinds integrated into its Uni-Blind sealed units. They are ideal for bedrooms, children's nurseries and home cinema rooms as well as commercial applications including laboratories, hotel rooms and museums, where complete privacy and the exclusion of external light are required.
Morley Glass & Glazing is the largest manufacturer of sealed units with ScreenLine® integral blinds inside in the UK. It provides its customers with complimentary delivery in just 10-12 working days when ordered by 12pm on any Thursday, as well as full technical, marketing and aftersales support. The successful £18 million company regularly manufactures over 3,000 integral blinds every week.
Morley Glass & Glazing will be appearing on stand F25 of the 2021 FIT Show when the doors to Birmingham's NEC open from 26th – 28th September.
For more information, visit morleyglass.co.uk or register for the FIT Show here.