12 Jul 2019
NEW BRAND, NEW BROCHURE FOR ENTRANCE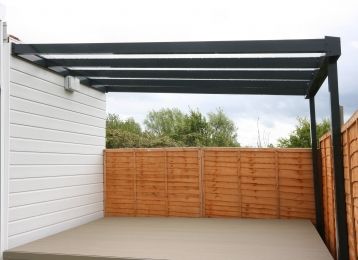 Entrance Composite Door Solutions have just published a new 72-page, perfect bound composite door brochure under their new brand identity and it is designed to entice installers and consumers to specify a better door.
This new brochure was launched at the FIT Show as the business moved into new premises to cope with a strong business performance over the last 18 months. The new publication perfectly showcases one of the widest ranges of composite doors in the sector, with both grained and smooth doors featured throughout.
Options include single, double and stable doors with a full range of side and top light options. With the demand for colour ever increasing, Entrance now boast seven standard colours including 2 woodgrains, thirty-six painted finishes and 6 hand-stained premium woodgrain finishes, along with the facility of bespoke RAL colour. For the painted doors, there's also the promise of a matching painted hinge edge, a unique product feature to Entrance.
Entrance offer grained doors in their Gemstone and Galaxy collections and with their popularity growing, they offer a range of designs in smooth composite doors in the Elements, Elegance and the striking Edge collections.
Security also features heavily in the brochure for Entrance, who offer the Ultion cylinder and Winkhaus multi-point lock as standard. Other hardware and glass options are perfectly presented in the brochure as is the offer of finger print recognition technology with ekey.
Greg Kelly, managing director of Entrance Composite Door Solutions commented: 'The new perfect bound brochure is beautifully presented and really helps set our product range apart from other GRP offerings in the composite door sector. It's there to support our manufacturing partners, installers and to engage with the consumer looking for a better entrance to their home.'
For further information please visit www.entranceway.co.uk, e-mail customerservice@entrancecds.com or call 0115 982 7744 and ask for your free brochure pack. You can also follow them on Twitter @EntranceCDS.