29 May 2019
PINK DELIGHTS FOR WINDOW WIDGETS AT FIT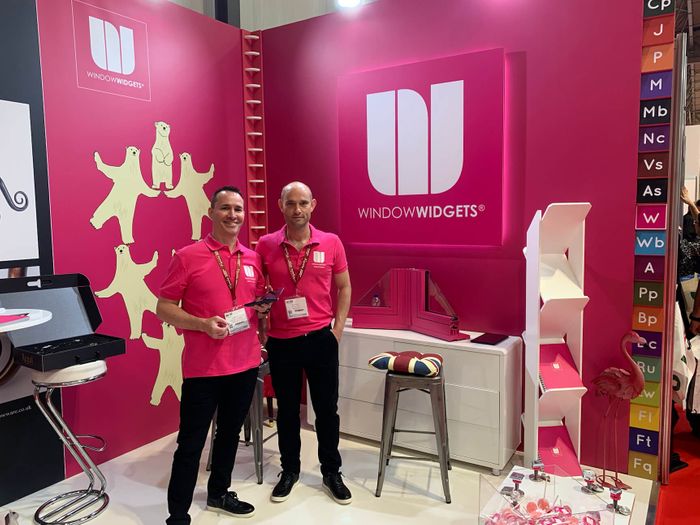 There was no missing the Window Widgets stand at the FIT Show, resplendent in pink, with corporate polo shirts to match for the company that exhibited with typical enthusiasm and creativity. They were also delighted to come away with the award for most visitor registrations, thanks to their creative e-mail and social media campaigns.
But Window Widgets came back again to the FIT Show to promote a wide range of ancillaries for the PVCu, aluminium and composite door sectors, along with highlighting the importance of CE Marking on baypole jacks. It was also a typical fun affair with goodies to give away and personnel on stand to answer product and technical queries.
A big pink nut was given away to all visitors with a number on it, for the chance to win a latest generation Apple iWatch, with the winner Beth Gunter. This component is manufactured, along with the rest of the baypole jack assembly, at Window Widgets in Gloucester and importantly carries full CE Marking.
Sarah Hitchings, sales and marketing director of Window Widgets enthused: 'We had a wonderful show with Window Widgets with strong footfall every day in the form of installers and fabricators. We were able to answer questions, provide product support and to send away visitors with promotional goods and the chance to win an Apple iWatch.
She continued: 'There is a reason why we supply so many of the biggest names in the industry and it's because of the trust they have in us in terms of product design, performance and specification. It's also backed with exemplary support through Adrian and Tom.'
For further information please visit www.windowwidgets.co.uk or you can request a free 158-page product catalogue from Adrian Clare at e-mail adrian@windowwidgets.co.uk, calling 01452 300912 and can also add to their following on Twitter @Windowwidgets.