10 Sep 2021
REGISTRATION FOR FIT SHOW'S VIRTUAL CPD LEARNING PROGRAMME IS NOW LIVE!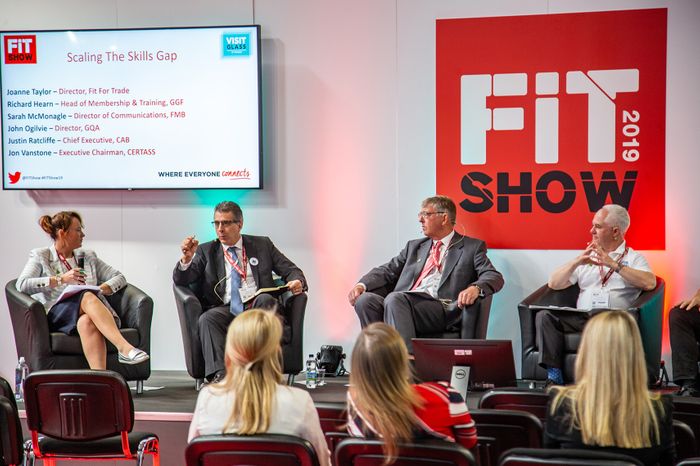 Registration for FIT Show's virtual CPD learning programme is now LIVE!
Organisers of the UK's flagship event for the fenestration industry have curated two days of content that will be available on Monday 27th and Tuesday 28th September.
Attendees will be able to access a mixture of live and pre-recorded CPD material. The full programme and links to register for each session can be found here.
The programme will kick start at 10am on Monday 27th September with a welcome keynote from FIT Show event director, Nickie West. A wide selection of fenestration industry experts will then deliver over 12 hours of CPD content over the course of the two days.
Virtual attendees can expect a broad mixture of seminars and panel debates covering key industry topics such as:
'Everything you need to know about Changes to Building Regulations' - delivered by FENSA
'Tackling mental health amongst the trades' - delivered by Martin Coyd OBE, head of safety and wellbeing at Building Mental Health
'Innovation and smart technology in fenestration - Gio Laporta, SmartReady CEO
'How installers can work smarter, not harder' - Elton Boocock, Business Pilot
'The importance of performance ratings' - Liz Clarke, BFRC
'Building a stronger sector from the inside out' - tackling the skills gap with FIT for Trade, BSI & Roseview Windows
The launch of the virtual learning programme follows on from the announcement that FIT Show's live event will be postponed from September 26 - 28, 2021 until May 10 - 12, 2022.
Almost all of the brands who were scheduled to exhibit in September have moved over to FIT Show's new May dateline, which has received a unanimous show of support from every corner of the industry.
FIT Show event director Nickie West comments: "We have been working hard behind the scenes to develop a learning programme that will connect with our audience and deliver real value to our audience.
"We know that nothing replaces face-to-face when it comes to connecting brands with customers, but our virtual learning programme will create an extra touchpoint between now and our live event next May.
"Attendees can expect the same high level of CPD approved content that we produce for FIT Show when it is delivered in the flesh, but via the online platform Crowdcast. We hope that our community will find these sessions useful."
Find out more about FIT Show's online learning programme and to book sessions here.
For press enquiries: contact PR & content manager, Jess Hardisty - jess@fitshow.co.uk / +447871 544330.
FIT Show is the UK's number one, award-winning showcase for the glass, glazing, window, door, hardware and components industry. FIT Show will return to the NEC 10 - 12 May 2022.