15 Dec 2022
ROSEVIEW RELEASE INNOVATIVE NEW SASH WINDOW FEATURE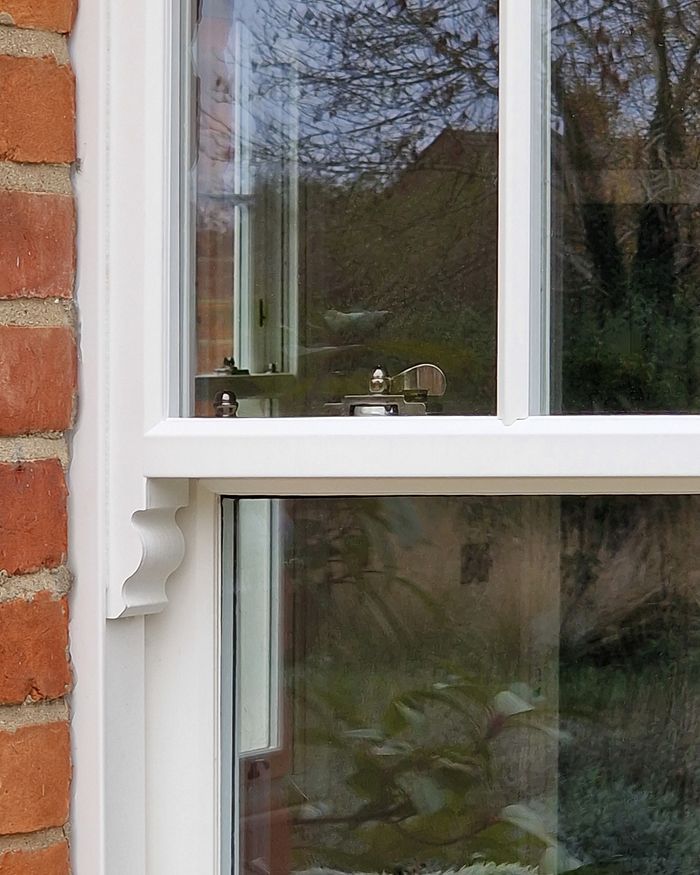 Specialist sash window manufacturer Roseview Windows has launched a new feature that marks a significant step forward for timber-alternative window design.
The new sash horn uses a design common to original timber sash windows, but which previously couldn't be achieved in uPVC. The curved profile of Roseview's sash horn, dubbed Seahorse because of its shape, was made possible by their investment in the cutting-edge technology already in use on their award-winning Ultimate Rose sash window.
Roseview director Mike Bygrave describes the new feature and what went into creating it: "At Roseview we're constantly looking at ways that we can improve our class-leading sash windows, both in terms of aesthetics and performance. By recreating an important detail often seen on period originals, Seahorse is another step on that journey towards making the perfect timber-alternative sash window.
"Like all the best features, Seahorse seems simple." Mike continues, "But creating it was anything but. A horn detail like this can't go through a typical milling machine. It was made possible by the specialist CNC processes that we already use for our existing seamless run-through horns, and the different way of looking at product design these techniques open up.
"The hidden cap also provided a challenge because of the deep recesses that are fundamental to such a traditional horn design. Long-term temperature testing showed that traditional foiling techniques couldn't handle the intricate design and deep recesses reliably. So we had to take a different approach to design and manufacture a textured cap that doesn't rely on standard foiling.
"The result, however, was well worth the time, effort and investment that went into creating it. It may seem like a small detail but it makes a huge difference, and it's another milestone in the development of timber-alternative sash windows. Pushing the boundaries of conservation-grade authenticity and leading the market for sash windows is what we do at Roseview; and this is yet another example."
The new Seahorse sash horn is available immediately and is exclusive to Roseview's market-leading Ultimate Rose sash window.
For more information visit www.roseview.co.uk/seahorse or call 01234 712657