27 Jun 2023
A SHOW FIT FOR GLAZPARTNERS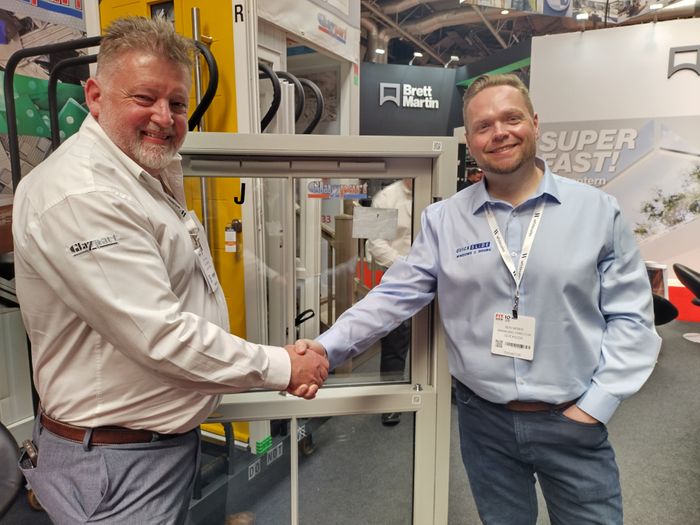 FIT Show was the window and door industry's biggest event of the year, with hundreds of companies exhibiting best-in-class products to thousands of visitors all under one roof at Birmingham NEC.
Outside the sun may have shining, but it was inside that mattered most as FIT Show provided the perfect platform for Glazpart, as the leading plastic component manufacturer officially launched its new Glazpartners programme with an unrivalled window and door display from the UK's best window and door fabricators, systems houses and manufacturers.
The Glazpartners Programme is designed to promote the value of customer relationships in the fenestration industry. The new initiative has already been embraced by a significant number of Glazpart's customers across the supply chain and following FIT Show the interest levels continue to impress.
Dean Bradley, Sales Director of Glazpart explains, "It was great to see some of the highest profile brands from all parts of the industry being promoted as Glazpartners on the Glazpart stand at FIT Show. We asked our Glazpartners to contribute a specifically designed window or door with our award-winning Link Vent installed, for our display area at FIT Show. We were delighted to have 35 products on display highlighting the best in the industry."
Over the three days of the show, Glazpartners visited the stand to be photographed with their products and many companies not yet Glazpartners visited the stand expressing and interest on joining the industry's latest marketing initiative that promotes close customer relationships and working together for mutual benefit.
The Glazpartners Programme offers the following benefits for all participating companies.
Listing, logo and a promotional article on the bespoke Glazpartners webpage
Product display and branding on Glazpart's stands at trade fairs/exhibitions (including FIT Show 2025)
Joint articles for the trade and regional media
Use of the Glazpartners Logo
Promotion via social media channels
If you are interested in becoming a Glazpartner, please contact Dean Bradley – Glazpart Sales Director or visit the Glazpart web page: Glazpartners | Glazpart.
To find out more about the award-winning Link Vent please visit the Glazpart website: Link Vent | Glazpart