12 Apr 2023
SOTERIAN SLIM LETTERPLATE RECEIVES CERTIFIRE APPROVAL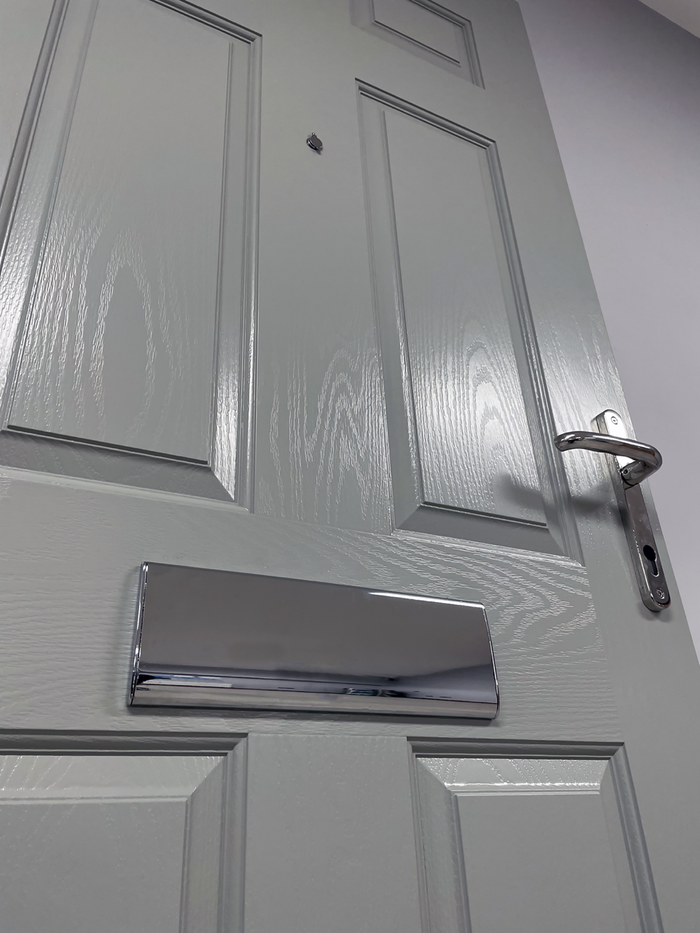 UAP, the specialist in locks and hardware for doors and windows, has secured a Certifire certification for its Soterian Slim TS008 letterplate.
Designed in-house by UAP, the Soterian Slim is the most compact TS008-compliant letterplate ever made. The certification means the product can be safely installed in timber FD30 fire doors without the need for further testing.
Julian Roberts, Technical Services Director at UAP, said: "The Certifire certification follows a rigorous assessment. This involves factory production audits at each site where the product is manufactured in accordance with ISO 9001 and additional requirements of the Certifire scheme.
"This process has independently verified the performance and quality of the Soterian Slim, ensuring installers and end-users can make an informed decision when selecting the product."
Designed for 44mm – 70mm composite, timber and uPVC doors, the Soterian Slim measures just 298mm x 98mm, with a flap projection of 14mm. The design includes an innovative, pivoting serrated stay system, which limits the flap opening to 39 degrees to protect against key fishing and lock manipulation.
As well as providing robust security and fire safety features, the product eliminates the issue of bulkiness on the interior face of the door. This provides a more aesthetic solution and ensures the door can open fully without damaging the letterplate or interior wall.
UKAS accredited, Certifire is recognised by regulatory authorities worldwide as an international mark of fire safety across a diverse range of passive fire products. The third-party passive fire product certification scheme assures performance, quality, reliability and traceability of products and systems. The certification process was carried out by Warringtonfire, a global leader in fire safety services.