18 May 2023
'truhouse. franchising' Wins a Stand with FIT Show & Window News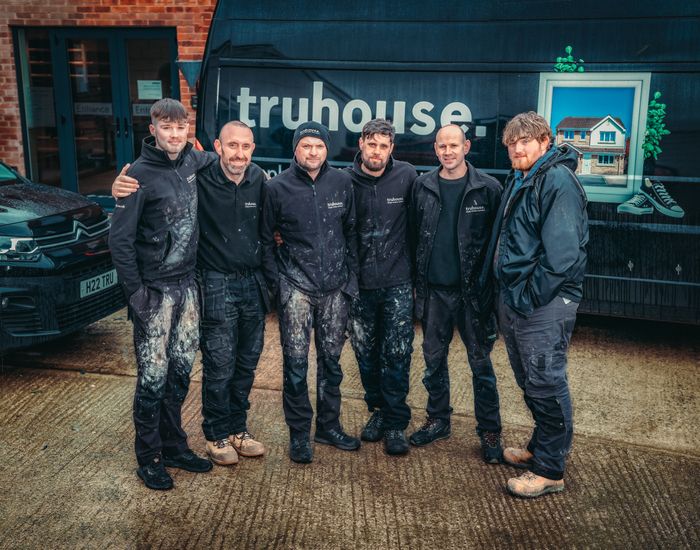 Window News & FIT Show are delighted to announce truhouse franchising as the winner of its inaugural 'Win a Stand' competition, with the window and door replacement company set to exhibit for the first time at FIT Show 2023 this May (Birmingham NEC, 23 - 25.)
truhouse, which has been trading since 1982, has evolved from a local installation business and is looking to build on the launch of its national franchise network at FIT Show. The brand will utilise its prize of a stand at FIT Show to help its growth ambitions, with a direct route to window and door installers at the show.
Speaking about the win, truhouse MD, Chris Dummer said: "I was genuinely shocked when I got the call from FIT Show to say that we had won the 'win a stand' competition. Whilst we're certainly not a brand new company, our franchise model is still in its infancy and we are looking to bolster our network by exhibiting at FIT Show 2023.
"The truhouse franchising network is born out of our 40 plus years of experience growing a highly efficient and successful installation business, and all of the pain points that come with this. From receiving payment from customers, harnessing buying power with suppliers and implementing processes through to identifying and dedicating time to grow - we've created a hugely efficientmodel. We've launched our franchise network to help other installers who have ambitions to fast-track their own businesses and enjoy the same exponential growth. We're excited to launch the network at FIT Show 2023 and speak directly to fitters about how they can benefit from joining us."
The competition launched in January and offered one lucky brand the chance to win an exhibitor space at FIT Show 2023, an extra special edition of the trade show which is celebrating a decade of innovation since its 2013 launch.
FIT Show event director, Nickie West added: "Huge congratulations to Chris and the team at truhouse franchising, winners of the very first 'win a stand' competition with Window News.
"This competition specifically designed to encourage brands who may have thought about exhibiting before but might not be sure if they're quite ready, those who might believe that the cost of exhibiting is too prohibitive, or those who have never considered exhibiting before and wanted to take their first step on the FIT Show ladder.
"We were impressed with the entry from truhouse franchising and it demonstrated a genuine ambition to diversify their own business proposition at the same time as helping others to learn and benefit from their success. We believed that a stand at FIT Show would be a natural springboard to help them achieve this."
Window News editor Gerald Batt commented: "This has been a really exciting competition for us to run with FIT Show. The campaign drew a lot of attention, with several thousand views of the main campaign page on the Window News website. Congratulations to truhouse on becoming our first 'win a stand' winners. I look forward to seeing Chris and the team at the show this May."
FIT Show is the UK's leading trade show for the window, doors, glass, hardware and components industry. FIT Show returns to the NEC Birmingham from 23 - 25 May, 2023 for its tenth year anniversary edition. Visitors can register to attend for free at www.fitshow.co.uk.