25 May 2021
WINDOWS ACTIVE & FIT SHOW LAUNCH 30 UNDER 30 CAMPAIGN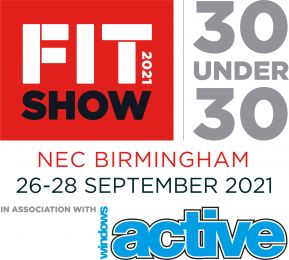 FIT Show and Windows Active have teamed up to deliver the fenestration industry's debut 30 Under 30 programme designed to shine a spotlight on the rising stars of the industry.
The 30 Under 30 campaign will recognise and reward the next generation of industry leaders, the people who are making waves and pushing boundaries in fenestration or going that extra mile every day to make a difference.
From product design and development through to people management, marketing and HR, installations or innovations on the shop floor - we want your nominations for fenestration superstars.
Help us unearth our 30 Under 30 superstars, the ones to watch and who deserve to be recognised for their hard work and determination. Nominate a colleague from within your company or a peer from the wider industry that you admire, you can even nominate yourself.
Nominations are open to those undertaking all aspects of work within the fenestration industry across the UK, Ireland and Europe. Visit www.fitshow.co.uk/why-visit/30-under-30 to enter or nominate someone you think should be recognised.
FIT Show event director, Nickie West commented: "We are very excited to announce the launch of the fenestration industry's very first 30 Under 30 programme in conjunction with Windows Active Magazine.
"FIT show is proud to shine a spotlight on the next generation of superstars. We have long championed the importance of encouraging grassroots, attracting and nurturing new talent and helping to bridge the skills gap - 30 Under 30 is designed to do just that!"
How to enter:
Visit the webpage
Name, job title and company of the nominee / you
Age (must be under the age of 30 now and by September 26th 2021)
250 word submission as to why they / you should be recognised in the fenestrations industry's 30 Under 30 programme
Share on social using #FITShow30 or #WindowsActive30
Deadline for submission:
Nominations close August 1st 2021
Winners will be selected by a panel of independent judges and informed by August 14th 2021. Prizes will be presented at FIT Show (26 - 28 September 2021)
What happens next?
FIT Show & Windows Active Magazine's 30 Under 30 will be selected by our panel of senior industry judges who will be scrutinising all of the nominations to find the fenestration industry's future leaders.
Our final 30 Under 30 will be announced at a dedicated presentation event at FIT Show 2021, and published in full within the September issue of Windows Active Magazine as well as across the FIT Show website, email and social media channels.
Each winner will receive VIP status for FIT Show 21 and will be featured live on FIT Show TV.